SOLES Professor Emeritus Dr. Robert Infantino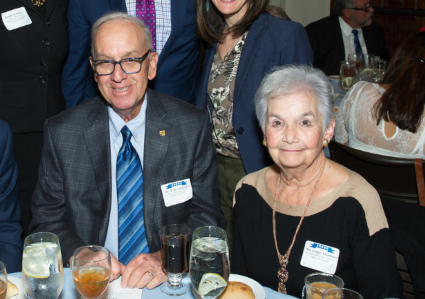 We are extremely sad to share that Dr. Robert Infantino, Professor Emeritus of Education, has passed away. Dr. Infantino was a lifelong educator, faithful husband, and loving father who was dedicated to serving his community.

Dr. Infantino joined the growing School of Education in 1976 as Director of Teacher Education, and over the next thirty-one years he mentored thousands of future educators, administrators, and professors. He was a scholar of secondary teacher education, character education, and ethics in the teaching profession. Dr. Infantino served in many leadership roles in local, state, and national professional organizations. As an author and creative writer, he especially enjoyed teaching writing as a process.

Dr. Infantino was a committed Catholic who was active in the Cursillo movement, Ignatian Volunteer Corps, and the Interfaith Shelter Network. He directed and accompanied the St. Catherine Labouré music group for more than forty years.

Dr. Bob Infantino is survived by Ginger, his wife of 59 years, and their six children, eleven grandchildren, and four great-grandchildren.

A wake service will be held at 7:00pm on Thursday, November 4th at St. Catherine Labouré Catholic Church, 4124 Mt. Abraham Avenue, San Diego, CA 92111. A funeral mass will be celebrated at 11:00am on Friday, November 5th, also at St. Catherine's.
Read Dr. Infantino's obituary and find more details on his celebration of life, funeral mass, and interment.

In lieu of flowers, please consider donating to the Dr. Robert and Ginger Infantino Family Endowed Scholarship.