HRSA Project TeamUP Community Partner Spotlight: Barrio Logan College Institute
with Cristina Aguirre - Chief Programs Officer at Barrio Logan College Institute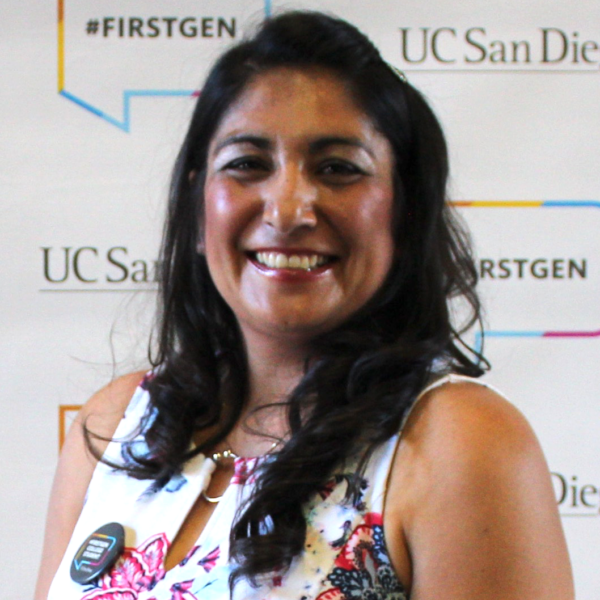 begin quote

I would say one of the strengths is actually our parents. Without hesitation they are always willing to help out
Barrio Logan College Institute (BLCI) is a model organization that strives to end the cycle of poverty by implementing strategies to obtain educational achievement and academic success. Founded twenty-four years ago, the growing staff at BLCI have dedicated their resources, creativity, and resiliency in formatting an after-school program for students in underserved communities to be the first to go to college.
Currently operating at four sites - Barrio Logan, Chula Vista, El Cajon, and the Upward Bound program - the after-school programs begin preparing students in these communities to strive towards college enrollment from the third grade. The effective model has a 100% high school graduation rate and a 100% college enrollment rate. If you ever find yourself passing by their Barrio Logan site in the afternoon, it is likely you will hear the students collectively chanting, "who wants to go to college, we do!"
The students participating in the after-school programs are predominantly coming from homes with low educational attainment and high poverty rates. Low levels of education are associated with crime and poor health outcomes. In order to address the cycle of poverty and avoid the unfortunate trajectory that the system has in place, the institute partners with parents, schools, and community organizations to keep their students college bound.
Cristina Aguirre, the Chief Programs Officer at Barrio Logan College Institute, described BLCI as a family. She applauded the parents in their efforts to maintain and grow the organization in order to touch as many students as it can. While speaking about the BLCI's resilient team, Cristina shared, "we are living in particularly difficult times, and with each obstacle, a staff member is always there to persevere through to the other side, refusing to abandon our students."
Barrio Logan College Institute appreciates the connections it has formed with the San Diego community: University of San Diego, San Diego State University, Point Loma Nazarene University, San Diego Promise Neighborhood, to name a few. The site welcomes volunteers, workshop opportunities, and is hopeful to grow their partnership with Project TeamUp. Individuals who are willing to be vulnerable with their personal story, practice cultural humility, and have knowledge in counseling strategies would be complementary to the model's mission.
Q & A with Cristina
Where do you hope to see Project TeamUp's partnership grow in supporting the BLCI sites?
"I would like to see more students help us out so we are maybe able to put one at each of our sites. Even with campus visits, to be able to partner with USD to make it more meaningful for our students and parents. Also getting together for community type of service projects and giving the kids and students an opportunity to work together."
What do you hope to see happen to better prepare students in our program to work with underserved communities?
"Definitely training on cultural competency. If they are first generation themselves too it is definitely a great way to relate to our students and the families that we work with. Some counseling strategies would be good, and being able to be vulnerable in sharing their personal stories. The students take away much more out of that than a lesson when you tell them your own personal story, your struggles and how you got to where you are - I think that is one of the biggest ones, being able to be vulnerable."
What are some of the strengths of the site that you have seen shine through?
"I would say one of the strengths is actually our parents. Without hesitation they are always willing to help out. Just that connection that we have with the parents and their support is so amazing. They are truly one of our strengths.