SOLES Celebrates Black History Month: Faculty Spotlight with Dr. Kristopher G. Hall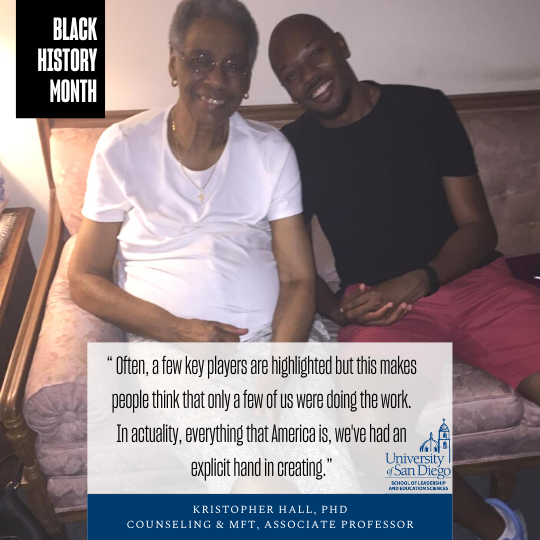 In observance of Black History Month, Kristopher G. Hall, shares his perspective on the importance of celebrating the Black community. Dr. Hall is an Associate Professor in the Counseling & Marital and Family Therapy Department.
Why do you feel it's important to recognize Black History Month?
How Black people are woven into the fabric of American culture. Often, a few key players are highlighted but this makes people think that only a few of us were doing the work. In actuality, everything that America is, we've had an explicit hand in creating.
What does Black History Month mean to you?
Remembrance
Which historical Black figure is most inspiring to you?
James Baldwin, Toni Morrison, Angela Davis
What do you hope is accomplished during the month of celebration and recognition?
Reflection time and a movement towards action for non-Black students.