Nonprofit Institute at USD Releases 2020 San Diego Regional Quality of Life Dashboard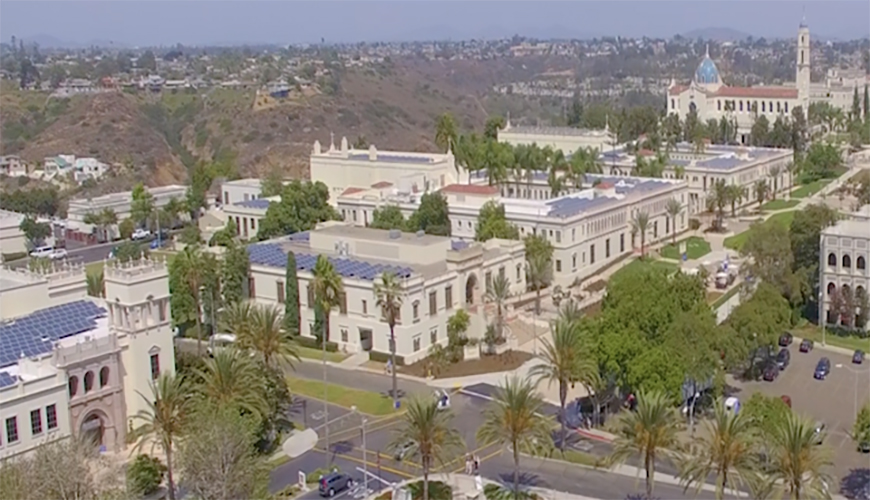 Just a few days before the upcoming election, The Nonprofit Institute at the University of San Diego (USD) shared the latest data from The Equinox Project's 2020 San Diego Regional Quality of Life Dashboard which tracks key environmental and economic indicators in San Diego. The central theme asked, "Is our quality of life is improving?"
Launched in August 2010, the first San Diego Regional Quality of Life Dashboard was released to shine a spotlight on issues that truly matter to San Diegans such as air and water quality, employment, housing and traffic. This year, eight University of San Diego researchers contributed to the Dashboard to highlight key trends in our region's quality of life along with a critical focus on equity and how leaders are adapting in the face of the pandemic.
"The pandemic has shown the inequities that exist in our region as well as how they're often interrelated. The pandemic is in some ways instructive of some ways in which climate change will play out in our region in the future as well as ways that may exacerbate inequality. It's also instructive in how our community is coming together to respond to the challenges at hand with strength, innovation and resilience," said Dr. Emily Young, Executive Director of The Nonprofit Institute.
The 2020 Dashboard was released at The Nonprofit Institute's 8th Annual State of Nonprofits & Philanthropy Summit, a virtual event, on Oct. 29.
A full look at the 2020 Quality of Life Dashboard can be found here.
Key takeaways from this year include:
Communities with the poorest air and water quality are also experiencing the highest rates of COVID-19 and unemployment.
The number and duration of beach closures caused by the Tijuana River increased 180% from 2018 to 2019 and is at its highest since 2008.
The combined number of unhealthy air days, including unhealthy air days for sensitive groups, decreased from 35 in 2018 to 25 in 2019 and air quality figures are the lowest they've been since 2010.
Residents in the City of San Diego can enjoy more parkland than any other major city in California and over 80% of residents can walk to a park.
There is a difference of 46% between the most and least walkability in the county. Escondido has the least walkability and also a fairly high poverty rate, due to environmental racism, redlining and maldistribution of funds.
Drawing on strong relationships with nonprofit organizations, government agencies and the business community, the Dashboard provides a balanced snapshot of the region's well-being using credible data, clear metrics and ongoing benchmarks. The Dashboard tracks the region's progress on critical, interlinking quality-of-life issues and provides examples of where things are working and ideas for how the region can improve.
— Elena Gomez