USD Food Pantry Open for the Fall Semester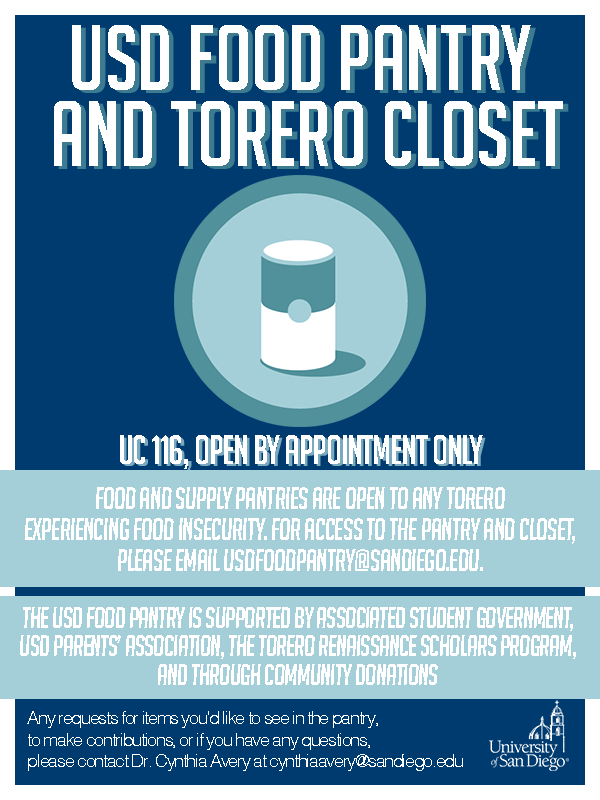 USD Food Pantry and Torero Closet are up and running for the fall semester. These resources are located in room 116 of the Hahn University Center. Every student seeking to utilize the pantry must first fill out the registration form. Upon completion and approval, you will receive the link to sign up for an appointment time within 3 business days.

Due to COVID-19 guidelines and to ensure physical distancing, students will need to register for an appointment time (10-minute time slot) to shop in the pantry, a maximum of 1 day/week. All students will be required to wear a mask (self-provided) and gloves (provided by the pantry). Once the registration form is completed, students will receive the link to the appointment scheduling tool.
Please see the current flyer for the pantry. Feel free to distribute it as you see fit.