Sinai Cota '16 (MA) Authors Pink Poems Tan Thoughts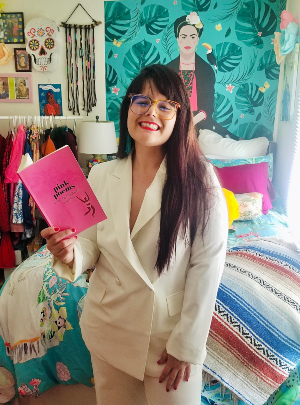 Sinai Cota '16, graduate from the Higher Education Leadership Studies Master's program, has published her first book. Pink Poems Tan Thoughts is a collection of short stories and bilingual poems that weave together the experiences Sinai in her quest for self-love. This book is for anyone who is willing to dig a little deeper, reflect on their past, and shape caring environments to story-tell in their lives.
We're so proud of Sinai! Be on the lookout for a Torero Alumni Book Social featuring Pink Poems Tan Thoughts this fall!
*100% of profits from book sales will go towards providing college scholarships to Black and Brown Students in City Heights, San Diego, from UrbanLifeSD.Org*