June Updates from The Nonprofit Institute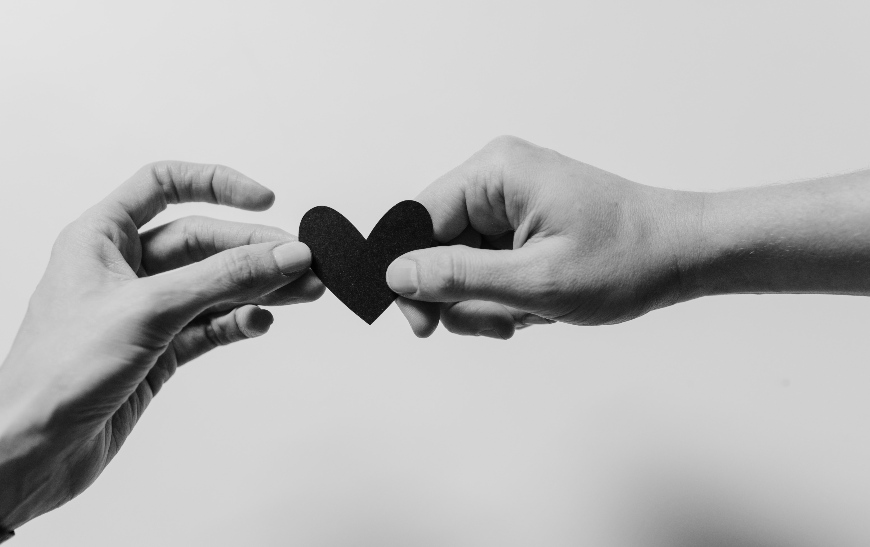 Please see below for The Nonprofit Institute's monthly updates:
We published our second report on the impact of COVID-19 on the San Diego nonprofit sector.

In partnership with Luth Research and the Chronicle of Philanthropy we administered two national surveys of the U.S. general population on confidence in nonprofits and government to respond to COVID-19, and volunteering and donating behavior during the Pandemic. The Chronicle of Philanthropy published the findings in an article on April 29.
Governance and Community Leadership Programs-
The Fieldstone Leadership Network San Diego and The Nonprofit Institute at the University of San Diego continue to host FORTIFY, a collection of offerings to strengthen the leadership, well-being and sustainability of nonprofit leaders and organizations. FORTIFY features two webinars each week – one focused on organizational leadership and one focused on personal leadership and wellness. The last session will be held on June 19th.

Leadership & Diversity Initiatives Team-
Check out the recording of May 20th webinar on "Black Authority: Psychodynamic Impact and Implications of COVID-19," featuring Diane Forbes Berthoud, Ph.D., Zachary Green, Ph.D., Laura Dorsey-Elson, Ph.D., and Candice Crawford-Zakian, Psy.D.

This month, Resilience-Based Coaching (RBC) continued throughout May and will continue through June with 3-4 new clients a week.

This offering provides coaching for individuals and organiz

ations who seek to enhance their capacity to cope with the emotional stress brought on by the pandemic. Through compassionate personal sessions and by offering reliable information on supportive resources, RBC combines help with hope. For more information, visit here- https://buff.ly/2KQYhuR

Listen to Dr. Zachary Green speak on the psychodynamics of the pandemic in the USA on a podcast hosted by leadership author and scholar, Dr. Simon Western.
Dr. Green also spoke on the psychodynamics of the pandemic with a scholar from Israel (Dr. Shmuel Erlich) and another from Italy (Dr. Mario Perini) through the International Psychoanalytical Association. This webinar was attended by nearly 900 people.
Community Consulting Team-
The 8th biannual City of San Diego Nonprofit Academy is scheduled for June 10th on YouTube Live. The theme for the Academy is, 'Leading a Nonprofit Through Uncertain Times.' Registration opened May 7th and as of today, 328 individuals are registered for the conference.

The Nonprofit Institute has been working with the San Diego Imperial Counties Small Business Development Center to provide technical assistance to nonprofit organizations seeking PPP and/or EIDL loans provided through the CARES Act. Additional technical support will be provided to nonprofits as additional funding opportunities become available.

Conscious Leadership Academy-
CLA continued to organize several Community Cafes for various audiences including Leaders 2020 young professionals, Conscious Leadership Academy internal group, and the Outdoor Leaders Initiative Cohort. These facilitated discussions provided a chance for participants to pause, connect, and show up for themselves.

Ripples 2 is a program in partnership with Harvard Kennedy School's Adaptive Leadership Network. The CLA is working on designing workshops to support adaptive work in this time of COVID. Participants are from all over the world doing a variety of work.

The Collaborative Leadership For Change held it's final workshop in the series. The cohort also had a special session with President Harris where he shared about general leadership, leading in this time of crisis, and took questions from the group.

Environment Initiatives Hub-
We recently received funding from the University of San Diego's Strategic Initiatives fund to support the Equinox Project's Quality of Life Dashboard. This funding will integrate the Dashboard into the university and support student and faculty-led quality of life research.
Leaders 2020 held three events this month for its young professional members and potential members in the community - 1) We held a Community Cafe, led by Dr. Lorri Sulpizio of the Conscious Leadership Academy, where we could come together and reflect on the pandemic and opportunities to lead. 2) We hosted our Bites & Bigwigs with A Stellar Co. whose mission is to incorporate sustainability into business strategic plans. 3) We hosted an elevator pitch workshop where participants could practice their personal statements to use in future job interviews and networking opportunities. Next month, we will host the San Diego Water Authority at our June Bites & Bigwigs.