Program Design and Evaluation: Why is it Important?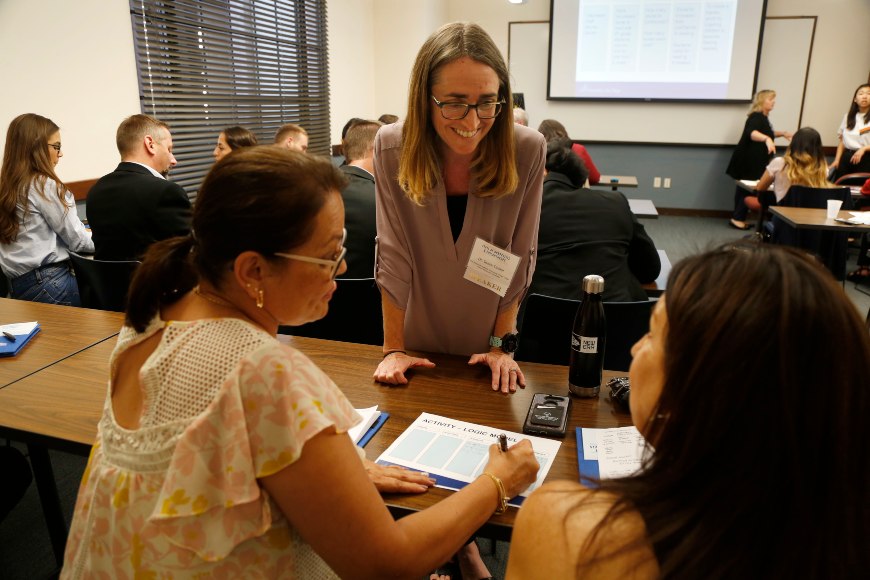 For many organizations, a program originates from a place of creativity: a person or group perceive a need, a lightbulb goes off, and people jump into action to secure the necessary resources to pull it off. This creative process is so invigorating that moving from idea to program often progresses very quickly. While this process works well to achieve some essential objectives such as securing funding, initiating activities, and possibly serving a population in need, it skips some important steps that may mean the difference between short-term and long-term viability. Designing programs using an evaluative framework from the start can be an indispensable tool for ensuring programs are based on the needs of a population and produce the intended change in the world you passionately want to make. It will also help instill confidence in your potential funders.
Step 1: Put your brilliant idea in your desk drawer for a brief moment.
Step 2: Identify the needs of the community you intend to engage. Schedule community forums, talk with other nonprofits working in the same community, research the community demographics.
Step 3: Identify the impact you want to make in the world and THINK BIG initially. We will get to measuring progress in the next step but identifying your end goal is sometimes harder than you think it's going to be, and having a clear sense of what you are ultimately striving for can help you stay focused. Are you striving to make San Diego a city where everyone has a safe place to sleep? Are you wanting to create a community where people feel connection and belonging?
Step 4: Identify how you will know you are moving in the right direction towards the impact goal you identified. Think about concrete ways to measure progress. How will you know your community is moving in the right direction? Will there be fewer people sleeping on the streets? Will more people participate in a community-building event?
Step 5: Take your brilliant idea out of your desk drawer and see if there is evidence to support your strategy. Have others tried it before and is there evidence it worked to address the social problem you identified in Step 3? Are there research studies on best practices and does your brilliant idea hit on one of these best practices? If the answer is yes, then you can now feel more confident that implementing your program well can lead to the change you want to make. If the answer is no, then get your creative juices flowing again and revise your program plan.
Step 6: Identify the types of data you need to collect and the tools you need to measure your progress towards the goal posts you identified in Step 4. How will you assess that fewer people are sleeping on the streets as a result of your program? How will you assess that people have an increased sense of belong and connection to their neighbors?
We know that each of these steps takes time and you may not always get it right the first time. Identifying measurable goals and building in systems for measuring progress towards goals make long term sustainability much more likely.
Best,
Tessa Tinkler, PhD
Senior Research Associate
The Nonprofit Institute