A Message from The Nonprofit Institute's Executive Director, Dr. Emily Young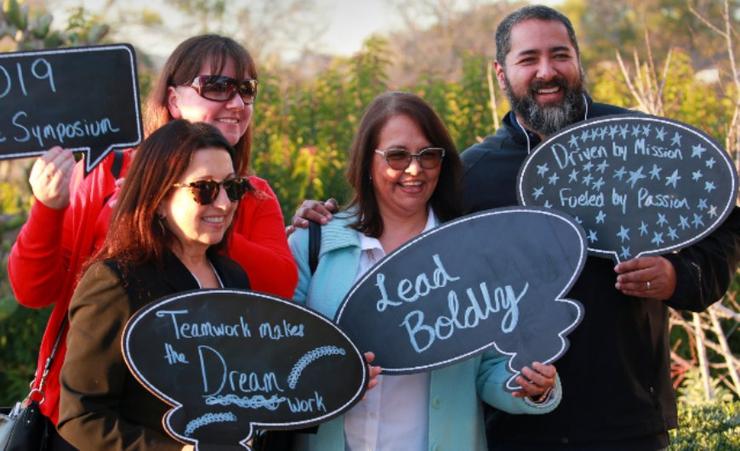 We invite you to join us for our 16th Annual Nonprofit Governance Symposium at the University of San Diego!
Boards are essential to the existence of any nonprofit. All nonprofits are required by law to have a board to serve as a governing body with ultimate responsibility and liability for the organization. Beyond their legal obligations, boards play other critical roles in ensuring organizations' ability to fulfill their mission. Thus, good governance matters - it is essential to strong, high-performing nonprofits. An effective board provides leadership, oversight, knowledge of major trends, and support that best positions nonprofit organizations to effectively fulfill their missions for social good.
At The Nonprofit Institute, we believe that governance works best when viewed through three lenses: fiduciary, strategic and generative. Good boards are dedicated volunteers who understand which lens to apply at any given time, enhancing a nonprofit's proficiency in advancing its mission.
Fiduciary governance involves stewardship of tangible assets through oversight of operations, legal compliance and fundraising. The key question is, "What is right/wrong?"
Strategic governance moves the organization wisely into a preferred future, shaping the work to meet it and offering technical assistance along the way. The key questions are, "What is your thinking about the future of this organization?" and, "What is the plan?"
Generative governance defines the context for both fiduciary and strategic governance, making sense and meaning of complex challenges, problems, opportunities and questions. The key question is, "What is the right question?"
At this year's Symposium, we have designed our plenaries, workshops, and Kaleidoscope Award around these lenses. We have also developed optional session tracks related to governance essentials, diversity, equity and inclusion, and leadership. We commence each day with plenaries on key trends that affect the nonprofit sector and what they mean for nonprofit boards. Workshops on Thursday and Friday use a combination of case studies and experiential and interactive learning approaches in order to share best practices, hear lessons learned and gain valuable tools of the trade in good governance.
We hope you join us and find our 2020 Symposium to be informative and inspiring, giving you the opportunity to connect with other board members and be challenged to try something new in your own approach to board service. Our communities are deeply enriched by the work you do in providing compassionate, ethical service to make the world a better place, and we thank you for your service!
Sincerely,
Emily Young, PhD
Executive Director, The Nonprofit Institute, University of San Diego