'Tis the Season to Be Our Best Self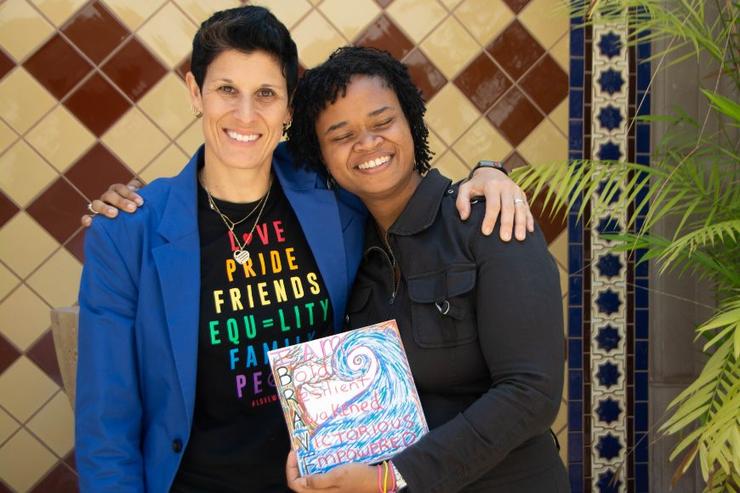 How does one become their 'best self'? This might seem like a relatively simple task, yet as we see from the world around us, and from our own lived experience, living and leading from your best self is complex, difficult, and often fleeting.
I would argue that our authentic self is where we find our best self, yet there is so much to pull us away from authenticity- social standards that tell us what we should do and who we should be, expectations imposed by others, such as parents, family, friends, for how our life ought to be lived. We often get in our own way, or our protective ego intervenes, helping us with defensiveness, projection and distance.
These patterns of protection happen so quickly that often, we aren't even aware of it. You can imagine how problematic this is for leadership. Whether you are leading a large company, a nonprofit, a school, or even your own family, being in this space where we act defensively, are reluctant to take accountability, and don't let others see our true selves rarely leads to our desired outcome.
Here's the good news... we can develop our best self and make it more likely that we live and lead from that place. Who we are is not locked in stone, and everyone can grow, learn, and change. The first step is to take a look in the mirror and get honest with yourself. What is working for you? What could be better in your life? What is important to you? Are you living your life in accordance with your values? Once you get some honest information, you can start making adjustments. You can hold on to what is working and begin the steps to change what is not.
At the SHE Experience, we spend a day and a half doing exactly this. Designed for those who identify as women, we dig in to real and raw topics, challenge ourselves to face our own truths, and establish what we need to do to make our lives better. With four categories of workshop sessions: You. Lead. Now, Wellness Warrior, Activation Acceleration, and When Nurture Calls, and with engaging mini-keynotes and dialogues, there is something for everyone who wants to be better. Join us in May 2020. Our wish for you in this new year: let go of who you are supposed to be and embrace who you are.
Best,
Lorri Sulpizio, Director of the Conscious Leadership Academy at NPI