The Nonprofit Institute's Commitment to Building the Next Generation of Outdoor Leaders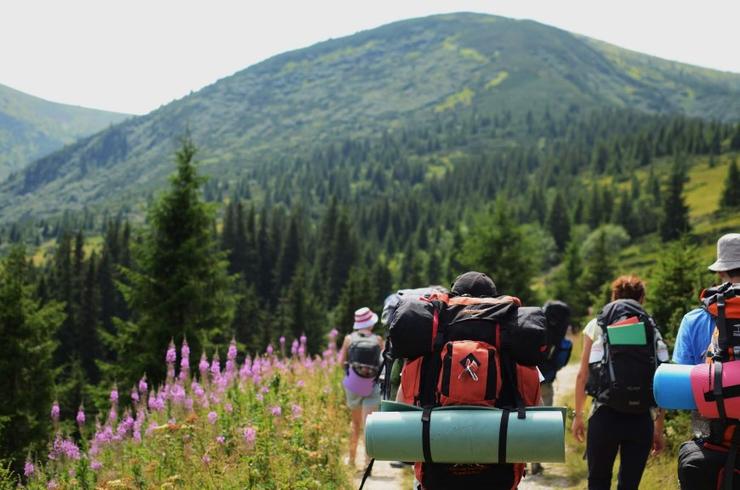 As San Diegans, we cherish our quality of life. Access to the ocean, mountains, and deserts makes our region unique. Our great outdoors sets us apart, contributes to our regional economy and makes San Diego one of the world's most livable places. Yet, San Diego County is already experiencing impacts of a changing climate that challenges our precious natural resources, tourism, and regional economy. We cannot assume that our children and grandchildren will inherit our high quality of life, unless we build the next generation of leaders to champion the wild and special places that we call home.
This has become a personal mission for me; as a hiker, a paddle-boarder, and most importantly, as a mother. I want my children and their children to continue to play on our beaches, hike our trails, explore San Diego's natural beauty. It's important we promote getting outside; as the average American spends 95% of their life indoors. We must also protect our quality of life against the impacts of a changing climate. Hence, we must prepare and inspire the next generation of outdoor leaders.
With this in mind, The Nonprofit Institute (NPI) at the University of San Diego launched the Outdoor Leaders Initiative (OLI) earlier this year with guidance from professionals and experts at Eagle Creek, The San Diego Foundation, Outdoor Outreach, WILDCOAST, International Community Foundation, REI, and the Outdoor Industry Association. This unique program was created to provide professional development, mentoring, and education on critical issues related to conscious leadership, conservation and access to the great outdoors for emerging leaders in business, government, nonprofit and philanthropy.
On October 17, 2019, we are excited to convene our first Outdoor Leaders Summit in San Diego. We are bringing together a cross-section of leaders and advocates for our region's great outdoors to explore such topics as: science of awe and nature's benefits to well-being, kindness, happiness and creativity; rebuilding connections between children and nature; quality of life issues; and the new Thrive Outside efforts that are underway in San Diego and other major metropolitan regions across the country focusing on getting kids and families back outdoors.
Tickets are going fast - please register by October 11th. Join us!
Best,
Dr. Emily Young, Executive Director of The Nonprofit Institute at USD