May Updates from The Nonprofit Institute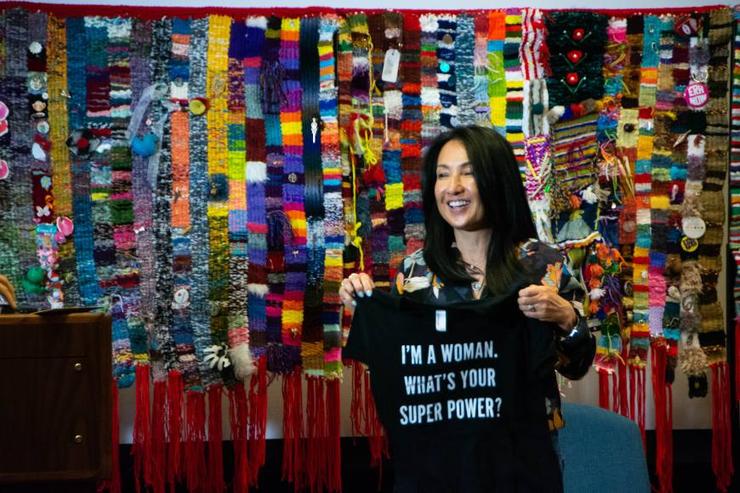 Hope your summer is starting out great! We have been busy, busy busy here at The Nonprofit Institute, and we're excited to spread the word about all the good things going on.
We are excited to share that recent master's graduate, Darbi Berry, has joined our team in support of our environment initiatives. Darbi received her B.S. in Environmental Science and Policy from the University of South Florida in 2015, and after, worked for the USGS where she specialized in water resources and GIS (Geographic Information Systems). She completed her Masters of Environmental and Ocean Sciences from USD a couple of weeks ago, where her focus was on wetlands and geomorphology. She is interested in integrating new geospatial science techniques to develop more efficient and viable resource management practices. She is passionate about bridging the gap between science and communication in our community.
NPI Community Consulting Team Updates:
The Spring City of San Diego Nonprofit Academy was held on May 30th & 31st at USD. Over 200 individuals were registered for the two-day learning opportunity designed to increase the capacity of local organizations.

The Nonprofit Institute worked with the City of San Diego Commissions for Arts & Culture to offer a one-day Digital Marketing for the Arts Intensive. Nearly 250 individuals were registered for the event held at USD.
The Accelerator Program, a nearly year-long program as part of The City of San Diego Nonprofit Academy programming, launched this month with 10 nonprofit organizations. We will be spending the next few months working with them on a variety of topics through workshops and capacity building coaching.

The Program Design Academy, a City of San Diego Nonprofit Academy program, wrapped up in May. 35 individuals successfully completed the four-week program designed to increase knowledge and skills around effective program design and evaluation.

Caster Family Center for Nonprofit & Philanthropic Research Updates:
The Caster Family Center secured a $100K project to evaluate The Salvation Army's Sierra Del Mar Division senior nutrition program throughout San Diego County from June 2019 to June 2020.
The 5-session workshop series on Evaluating and Visualizing Impact, led by Tessa Tinker and Kim Hunt, is in full swing and going well. This new workshop series has 25 participants from eight organizations.
Mary Jo Schumann is currently at CalNonprofits Day in Sacramento to celebrate nonprofits throughout California who were honored by their legislators.

Conscious Leadership Academy Updates:
We finished the HR Collaborative Leadership For Change program with a successful cohort of USD leaders. We will begin launching our 3rd year in July.
The SHExperience was held 5/4 and 5/5 and was a huge success. We had over 100 women attend with facilitators ranging from Mayoral candidate Barbara Bry, USD alumni and leadership author Jackie Freiberg, Illumina VP executive Susan Toussi and more. It was a powerful experience for everyone. We will have a video of the event and a photo book available for purchase.

The CLA has a contract with the Kim Center for Social Balance. We will conduct a literature review examining gender metrics and present a report on the best metrics for San Diego Country organizations to use in their gender equity initiatives. This project should be complete by mid-June.

Environment Initiatives Hub Updates:
The Outdoor Leaders Initiative held a highly successful camping retreat in the Laguna Mountains this past weekend. Led by Lorri Sulpizio, Director of the Conscious Leadership Academy, with support from USD's Outdoor Adventures, participants practiced emotional intelligence & adaptive leadership in a lovely outdoor setting.
The Equinox Project Quality

of

Life Dashboard combines data collection and analysis with research and outreach strategies

to

advance intelligent regional policies. We will launch the Dashboard at the Press Event on June 12th. Please join us!