February Updates from The Nonprofit Institute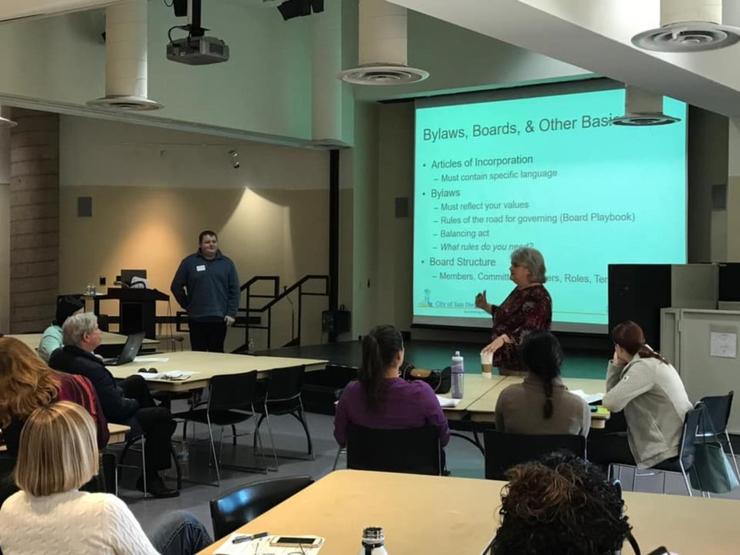 In the past month, The Nonprofit Institute has continued to further leading-edge research, mission-driven diverse leadership, and champion the vital role nonprofits play in our region and the importance of giving back.
Below are The Nonprofit Institute's
updates
from February.
NPI Community Consulting Team Updates:
NPI's Community Consulting Team is in the first month of the Spring City of San Diego Nonprofit Academy Series. Registration is almost sold out with only a few remaining spaces left. Additional information can be found online at
www.sandiego.edu/npacademy
.
The City of San Diego Nonprofit Academy hosted by The Nonprofit Institute has been honored with an Economic Development GameChanger Award of Merit by the California Association for Local Economic Development. We will be presented with the award on March 28th at the CALED Training Conference in Anaheim, CA.
Caster Family Center for Nonprofit & Philanthropic Research Updates:
NPI is changing business model away from client-driven fee-for-service research contracts and we are focused on completing deliverables for current contracts.
Conscious Leadership Academy Updates:
The Kim Center for Social Balance and the CLA will be working together to do a review of literature on gender equity metrics in order to determine the most appropriate and effective metrics for SD organizations to use to work toward gender equity.
Environment Initiatives Hub at The Nonprofit Institute:
The Equinox Project, a locally recognized nonpartisan civic initiative that informs and engages the public and decision-makers in creating better solutions to regional economic and environmental challenges, is moving from the Center for Sustainable Energy to The Nonprofit Institute. The Equinox Project consists of the San Diego Regional Quality of Life Dashboard which tracks and reports key environmental and economic indicators, and Leaders 2020, a young professionals network dedicated to driving civic engagement among young professionals to ensure a healthy environment, strong economy and high quality of life in the San Diego region.
The Outdoor Leaders Initiative application period closed last night at 8pm. We received many applications from emerging leaders in conservation nonprofits and the outdoor industry to take part in the program's first cohort. This is a new outdoor leadership program to cultivate a larger community of concerned stakeholders that are working together to protect the health and vitality of our region's open space and natural lands.