November Updates from The Nonprofit Institute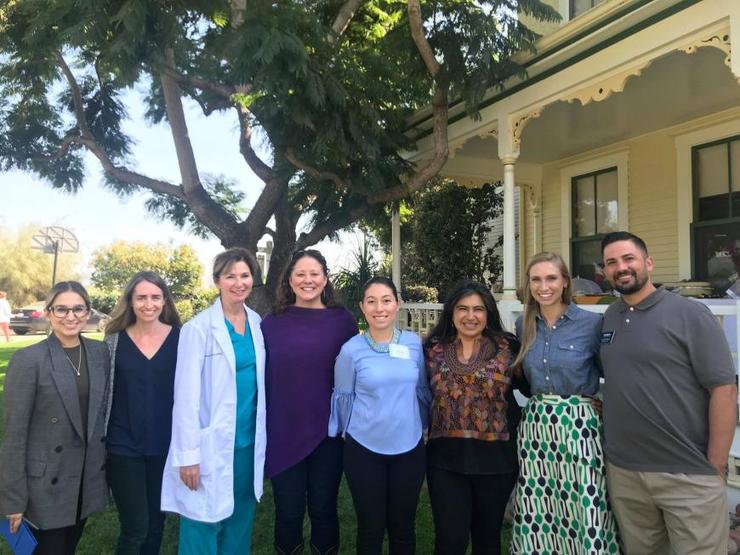 In the past month, The Nonprofit Institute has continued to further leading-edge research, mission-driven diverse leadership, and champion the vital role nonprofits play in our region and the importance of giving back.
Below are The Nonprofit Institute's updates from November.
The Nonprofit Institute's General Updates:
The
USD Kaleidoscope Award for Good Governance
application period closed on December 1st. The mission of the USD Kaleidoscope Award for Good Governance is to recognize, celebrate and promote good governance in the San Diego region's nonprofit sector. The winner will be announced at the 15th Annual Nonprofit Governance Symposium on January 24, 2019.
The City of San Diego Nonprofit Academy was selected as a Community Collaboration Honoree for the 2018 UPLIFT Tribute! It was one of four honored on December 1st in the inaugural group of Community Collaborations that lift up the vulnerable populations of San Diego with Faith, Love & Goodwill.

We are launching a new course, Lean Six Sigma for Social Impact, in the spring. The course employs the structured Six Sigma "DMAIC" methodology in the context of nonprofit management and operations, with the goal of applying this approach to a specific project within each participating organization.
Many of our team presented at the 2018 ARNOVA conference in Austin, Texas-
"The State of Nonprofits and Philanthropy in San Diego County: A Longitudinal Analysis of the Nonprofit Sector" - Colton C. Strawser & Laura Deitrick
"Becoming a Leader 'On the Job': Examining How Internal Interim Leaders Build Leadership Capacity" - Michelle Schneider & Tessa Tinkler
"Service-Learning as Capacity-Building: An Evaluation of Applied Projects Effect on Program Sustainability" - Colton C. Strawser
"Does the Theory of Voluntary Sector Failure Explain Food Pantries? A Case Study of a Network of Food Pantries" - Jennifer Jones (alumna) & Laura Deitrick
Caster Family Center for Nonprofit & Philanthropic Research Updates:
We launched a
survey
to nonprofit leaders throughout California for our 2018 CalNonprofits Causes Count study. We appreciate everyone sharing with their California nonprofit leader networks!
Mary Jo Schumann,
PhD
, Director of Research, Caster Family Center for Nonprofit and Philanthropic Research at The Nonprofit Institute, SOLES, received $22,900 from Mama's Kitchen to evaluate a Diabetes Nutrition Pilot Program for diabetic patients in San Diego who are identified as frequent users of healthcare.
The Caster Center completed a research study for Kid Spark Education, a nonprofit STEM education organization. Tessa Tinkler and other USD colleagues partnered with Chollas-Mead Elementary School teachers to revise Kid Spark's early childhood engineering curriculum, implement it in kindergarten classes, and assess its impact on student and teacher learning.
Conscious Leadership Academy Updates:
CLA had two HR workshops in the Collaborative Leadership for Change Program on Conscious Leadership and Emotional intelligence.
We also kicked off the President's Cabinet Coaching Program starting leadership coaching with seven high-level campus leaders. They will get 12 sessions of one-on-one coaching throughout the year.
Environment Initiatives at The Nonprofit Institute:
Our Outdoor Leaders Initiative will launch on January 15th with a Happy Hour at Bivouac Ciderworks. This mentor/mentee program is built on the premise that the future health and vitality of our great outdoors depends on the next generation of leadership both in business and nonprofits, to champion the wild and special places that we call home.
We are excited to welcome Rachele Lopez to the Environment Initiatives team as our Outdoor Leaders Initiative Fellow. She spent the last 3 years in the Peace Corps in Zambia and is currently in the Masters of Arts program with the Kroc Insitute of Peace and Justice at USD.