Nominate Your Nonprofit Board for the Kaleidoscope Award for Good Governance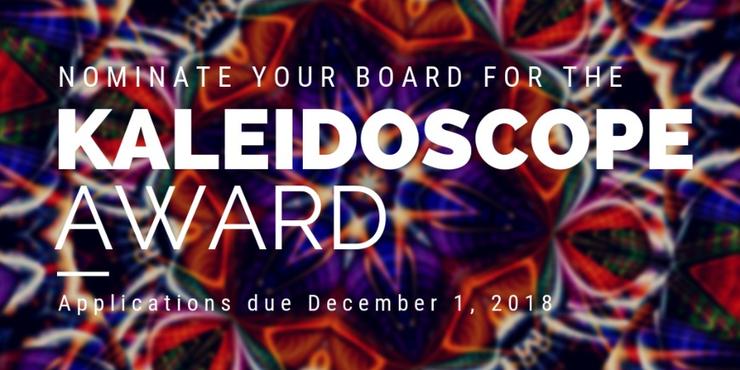 Like a kaleidoscope, the work of nonprofit governance is intricate, varied, and involves viewing the organization through a variety of lenses. Nonprofit governance works best when viewed through three lenses: fiduciary, strategic and generative. Good boards are dedicated volunteers who understand which lens to apply at any given time, to provide leadership that enhances an organization's ability to fulfill its mission.
The mission of the USD Kaleidoscope Award for Good Governance is to recognize, celebrate and promote good governance in the San Diego region's nonprofit sector. The winner will be announced at the 15th Annual Nonprofit Governance Symposium on January 24, 2019.
The award-winning organization will receive a $500 cash award plus 5 complimentary passes to the 15th Annual Symposium in recognition of their leadership, service and accomplishments.
APPLICATIONS DUE DECEMBER 1ST, 2018