PhD Alumnus and Retired Marine Featured in the California Educator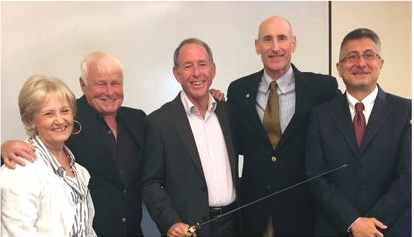 begin quote

Earning a doctorate while teaching is not easy, but worth it.
Recent SOLES graduate and retired United States Marine, Brian Kerl, PhD,'12,'18 shares his story in the California Educator on his educational journey of earning his PhD while teaching full time at the Oceanside High Unified School District running the Marine Corps Junior Reserve Officers' Training Corps (MCJROTC). Dr. Kerl decided to pursue his PhD in Leadership studies because he felt that it offered the best combination for teaching, leading and mentoring others. He explained that through his PhD experience he was a student and educator, "I was able to demonstrate to my cadets the concept of being a lifelong learner, and use my doctorate to illustrate the value of higher education and the numerous opportunities that come with advanced degrees," said Dr. Kerl.