University of San Diego to Establish Institute for the Implementation of Mental Health Ministries
Institute is a first of its kind at a major Catholic University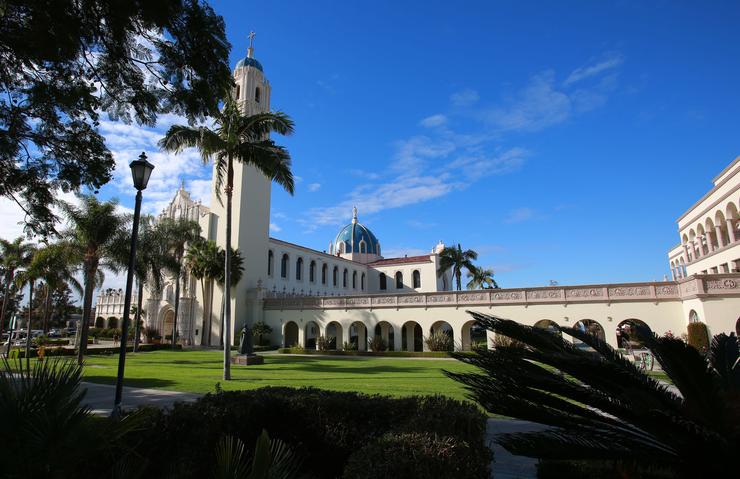 SAN DIEGO, CA — The University of San Diego School of Leadership and Education Sciences recently received a substantial grant from Deacon Ed and Ruth Shoener of Scranton, PA to establish the Catholic Institute for Mental Health Ministry (CIMHM).
The CIMHM will directly support the implementation of Mental Health Ministries in Catholic Dioceses, parishes and other Catholic organizations such as schools, colleges and hospitals.
Support will include implementation grants distributed through a competitive RFP process as well as training and technical support for grantees. The creation of the CIMHM has been a collaborative effort with the Diocese of San Diego and USD SOLES faculty from the Department of Counseling and Marital & Family Therapy.
The goals of the CIMHM will be to assist participating Catholic faith communities in reducing the stigma associated with mental illness through the support provided by trained ministry leaders. Grantees will be trained at USD in Mental Health First Aid and mental health ministry programs.
According to Catholic Institute for Mental Health Ministry (CIMHM) Executive Director and Professor of Practice Dr. Wendell Callahan, the institute will "apply principles of task shifting to train and support lay ministers, religious and clergy to provide basic mental health first aid and walk beside parishioners experiencing mental illness as prayerful companions."
His Excellency, The Most Reverend John Dolan, Auxiliary Bishop of San Diego and CIMHM Advisory Group Member believes that the work of the institute addresses an issue that impacts virtually all of us. "We have all experienced the impact of mental health issues either directly or through our loved ones. The CIMHM will expand and scale up work begun in our San Diego Diocesan Mental Health Ministry Network by supporting the implementation of mental health ministries in dioceses and parishes in other parts of the country," stated Most Reverend Dolan.
According to Callahan, "This will expand the positive impact of mental health ministries from our local parishes to many more parishioners in need. We expect the impact of our work will reduce stigma around mental health problems and create cultures of care and support in participating faith communities." More information about the CIMHM can be found on their website linked here.