USD Awarded National Science Foundation Grant for Community Engagement Project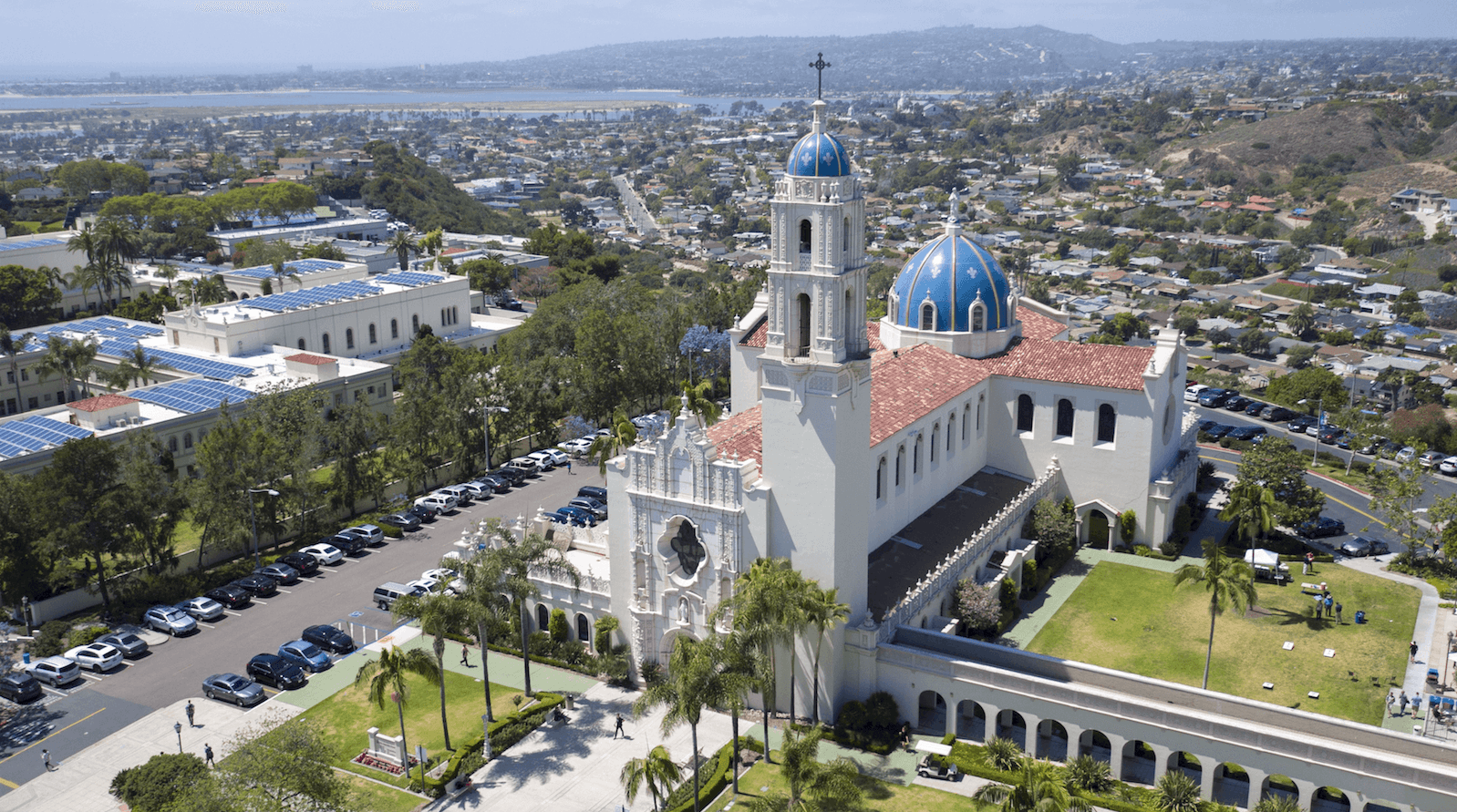 begin quote

This grant allows us to provide such important learning opportunities to youth in our region and to train future teachers
SAN DIEGO, CA — The University of San Diego's (USD) project, "Bridging the World of Work and Informal STEM Education (STEMWoW)," was recently awarded a grant of $300,000 from The National Science Foundation (NSF). This award starts October 1, 2017 and ends September 30, 2019 and will be under the direction of Dr. Odesma Dalrymple, Dr. Yaoran Li, Dr. Perla Myers, Dr. Vitaliy Popov, and Dr. Joi Spencer.
STEMWoW is a two-year Exploratory Pathways project to promote science, technology, engineering, and mathematics interest among middle school students in a primarily Hispanic-serving area, as research suggests that promoting and maintaining interest can increase the likelihood of students considering a STEM career.
"I am very much looking forward to working with a fantastic group of colleagues on this truly collaborative community engagement effort that involves the College of Arts and Sciences, the Institute for Entrepreneurship in Education, the School of Leadership and Education Sciences, the Shiley Marcos School of Engineering, and the Chula Vista students, families, educators and community," said Dr. Perla Myers.
Toward this end of inspiring STEM interest, USD identified and conceived an integrated approach to informal learning, which centers on a two-week summer enrichment program and a series of follow-up booster sessions that emphasize family engagement in STEM. USD will design, develop, implement, and test a multilayered STEM learning approach specific to STEM learning and workforce development in STEM fields targeting Hispanic youth. "One of the many things that excites me about this work is the approach that will first seek to unveil the innate strengths of the students we will be working with, and inspire new or continued STEM interest from that viewpoint. Too often, work related to students of color in STEM, is framed from a deficit perspective rather than an asset perspective," said Odesma Dalymple, PhD.
"This grant allows us to provide such important learning opportunities to youth in our region and to train future teachers to provide high quality, engaging STEM instruction and mentorship to their future students. The research that we conduct through this grant will help us to explore and build better models of STEM education that meet the needs of underserved youth of color," stated Joi Spencer, PhD.
STEMWoW integrates curricula that has been successfully deployed in informal educational settings by the Qualcomm Thinkabit Lab, the STEAM Labs, the STEAM Team Summer Academy, the STEAM Youth and Community Conference and Project Mathigami. Data will be gathered through cross-sectional and longitudinal surveys and reflective focus groups with the students and their parents/guardians. The data will be used to determine the impacts of the STEMWoW project on students' engagement, STEM motivation, and academic outcomes.
For more information about the program, please visit: https://www.nsf.gov/awardsearch/showAward?AWD_ID=1713547&HistoricalAwards=false