University of San Diego Leadership Mentor Program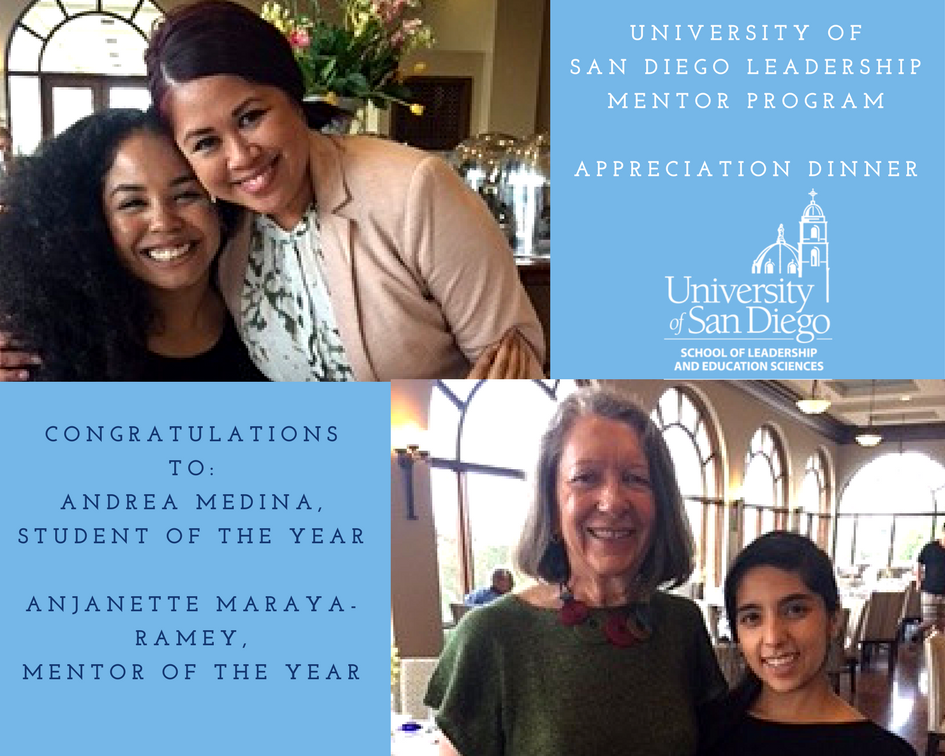 The Department of Leadership Studies Mentor Program pairs undergraduate and master's students with professionals who can provide mentoring in areas such as networking, interpersonal skills and career development to better prepare students for their professional lives.
The 2nd annual Leadership Mentor Program's Appreciation Dinner was held Wednesday, April 19, 2017, at La Gran Terraza. The dinner was attended by mentors and the students they are mentoring. Mentors were recognized for their year(s) of service with a certificate and quotes from the students they work with. Mentors that are alumni of USD were given gifts as well. Andrea Medina was recognized as Student of the Year, she was nominated by her mentor Dr. Gloria Bader, an alumna of SOLES. Mentor of the Year went to Anjanette Maraya-Ramey, also an alumna of SOLES MA in Nonprofit Leadership. She was nominated by her student Chanel Bradley.