SOLES Welcomes Dean Nicholas Ladany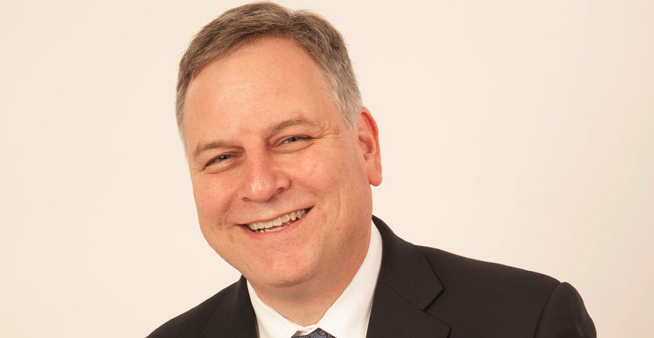 On July 1, the University of San Diego School of Leadership and Education Sciences (SOLES) welcomed its new dean, Nicholas Ladany, PhD. Ladany comes to USD from Santa Clara University where he served as its dean of the School of Education and Counseling Psychology.
Ladany replaces Paula Cordeiro, who held the SOLES dean position for the past 17 years. She is returning to her faculty position where, through the SOLES Global Center, will be on a three-year international assignment, working with the nonprofit organization, Edify.
Background
Ladany, a native of Washington D.C., holds a PhD in Counseling Psychology from the University of Albany. His interest in psychology stemmed from a desire to help others: "I wanted to help people and was left with the question of how to translate that into a profession. Counseling psychology fit that well because it integrates social justice, multiculturalism and diversity. The social justice aspect has always been very important to me."
Before coming to USD, Ladany was a faculty member at Temple University and the University of Maryland and was a professor at Loyola Marymount where he served as the director of the LMU counseling programs. In many ways, USD was the ideal fit. "While I was at Santa Clara, USD's School of Leadership and Education Sciences was the model school that we aspired to. I feel very privileged to be here and continue the model of excellence that has already been set."
A USD Welcome
In addition to a warm welcome that left him "in awe," what stood out to Ladany when he got to USD was the university's dedication and focus on a social justice education built around Changemaker practices and inclusion.
"Education is not about selfishness. It's about understanding others and serving them."
Already taking part in campus events, Ladany recently spoke at the SOLES conference, Serving those Who Serve: Improving Mental Health Care for Service Members and Their Families. For Ladany, work like this is meeting community needs while incorporating the SOLES mission of creating civic-minded and committed leaders.
"That's a big part of my beliefs in terms of moving forward in a school or leading a school. You've got to have that founding and that lens," said Ladany. "It allows us to do things that other schools in the country can't do or are unable to envision. That is what is exciting about being here."
Plans for the Future
For Ladany, who was involved in community outreach and diversity efforts while at Santa Clara University, his goal is to continue that focus at USD.
"Not just at a university level, but at SOLES, we want to reach the community in important ways," he said. "When we see needs in the community, it is easy for a university to be distant, to be the Ivory Tower, but we are not the Ivory Tower. We have no inclination toward an Ivory Tower stance. We want to be in the community, helping those who need our services. I think that's what sets us apart from other schools like ours."
In particular, Ladany is excited to continuing and enhancing SOLES' relationships with local K-12 students. "I'm excited to explore how we can use our privilege to reach out to younger students. Whether you're a new dean or an ongoing dean, you are always looking for ways to innovate, and I am no exception."
Final Thoughts
As Ladany settles into his new role as the dean of SOLES he is excited to continue the legacy of community inclusion and personal connections with students.
"I'm looking forward to connecting with all students and finding what their needs are — reaching out to them and seeing what is working and what is not. I'm so excited to be here and I feel very fortunate … I'm really looking forward to working as hard as I can and serving the community."
— Taylor Milam and Allyson Meyer '16