The Kroc IPJ Launches the Social Fabric Initiative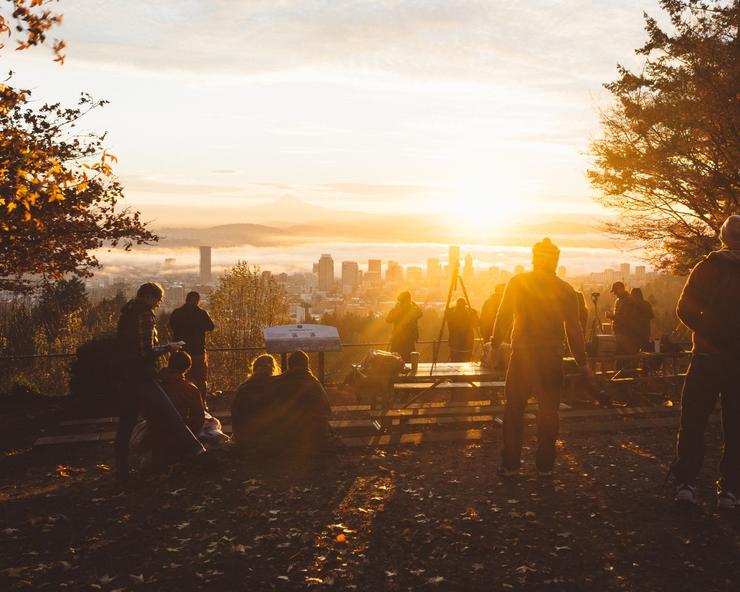 As WorldLink's 20th year came to a close, we took time to reimagine our vision, to build on strengths of the past and create a relevant and cutting-edge program for the future. Delegates from the annual Youth Town Meeting have consistently provided us with feedback that has helped shape our new direction. We have seen how much today's youth are yearning for more opportunities to engage with each other in positive ways through learning, doing and leading. And that is why we launched the Social Fabric Initiative (SFI), a new project designed to bridge divides among youth within San Diego County.
The unraveling of the social fabric is one of the most crucial problems facing our communities both locally and globally. SFI provides opportunities to build collaborative social networks and develop problem-solving skills so that youth emerge as leaders and changemakers, prepared to reshape the world in which we live. The goal of SFI is to build more connected, peaceful communities by engaging diverse teams in change projects built around issues that are important to them.
SFI incorporates high school volunteers, university interns, field-based mentors, and local organizations in designing and implementing small-scale projects centered around a common interest and aimed at positively impacting their communities. Through meaningful interactions and thoughtful collaboration, these intentionally diverse teams will help create a more connected and resilient San Diego.
Here at the Kroc Institute for Peace and Justice (Kroc IPJ), we believe that youth can be a powerful force to mend our social fabric. While there will be no Youth Town Meeting in 2018, we look forward to a new chapter in the Kroc IPJ story as we support local youth as Emerging PeaceMakers through SFI.
We are currently looking for undergraduate and graduate level interns, high school student volunteers, community mentors, and local organizations to partner with. For more information on the program and how to get involved, please go to our newly launched website krocsfi.org or contact Program Officer, Tina Medina at ksmedina@sandiego.edu.