Subscribe to our Newsletter
Sign up for Kroc School News and Events
Join nearly 10,000 Changemakers when you subscribe to the Kroc School's monthly e-newsletters. Subscribe
25% Ashoka U Changemaker Campus Discount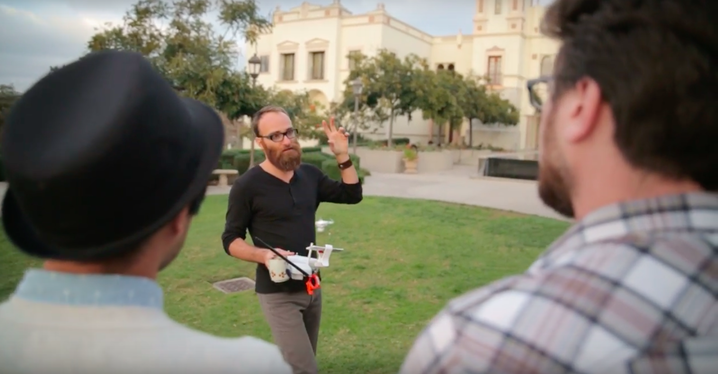 Beginning fall 2018, staff, administrators and students from any of the designated Ashoka U Changemaker Campuses will receive a 25% tuition discount to all Kroc School graduate programs. The Ashoka U Changemaker Campus designation is reserved for institutions who work collectively to make social innovation and changemaking an integral component to the educational experience.
Ashoka U believes that in order to prepare students to create positive social change, higher education needs to shift to more innovative and entrepreneurial approaches. Changemaker Campuses empower students to be Changemakers, firmly embed changemaking into their community culture and work to address both local and global social injustices.
Changemaker Campuses are leading the movement of students, faculty, staff and administrators to bring the skills of changemaking to their education, research, work and communities worldwide. As a network of 37 diverse institutions across seven countries, they are re-envisioning the role of higher education and the university in society as leaders in social change.
Changemaker Campuses believe in:
Advancing higher education as a force for social impact.
Empowering students to lead and develop the skills of empathy, leadership, collaboration and creative problem-solving.
Investing in the continuous development of faculty and staff as educators and changemakers.
Building mutually beneficial partnerships with local and global communities.
Operating in socially and environmentally conscious ways to model changemaking for students and other institutions and contribute to the vitality of people and planet.
Leading by example and actively sharing their learnings and best practices.
Measuring their impact and sharing results to advance the field of social innovation and changemaking in higher education.
Actively supporting each other and participating in new collaborations advancing the field of social innovation and changemaking in higher education that emerge out of the Changemaker Campus Network. *
*(adapted from ashokau.org)
USD is a proud Ashoka U Changemaker Campus.
Learn about other Ashoka U Changemaker campuses: http://ashokau.org/changemakercampus/campuses/
Map
5998 Alcalá Park
San Diego, CA 92110