Professor Dov Fox Interviewed on KQED Radio Podcast the Forum
Dov Fox Interviewed on KQED Radio Podcast the Forum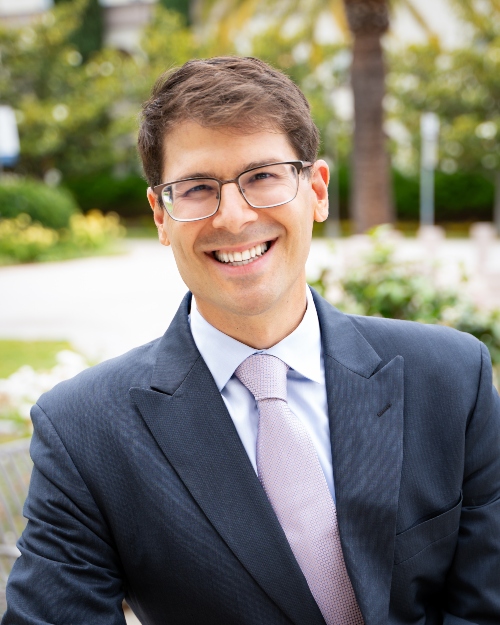 SAN DIEGO (August 29, 2022) ­­– University of San Diego (USD) School of Law Herzog Endowed Scholar and Professor of Law, Dov Fox, was recently interviewed on the Forum podcast. The radio podcast is produced by KQED, the NPR and PBS member station for Northern California.
The radio podcast explored the same question Professor Fox asked in his recent op-ed in The New York Times: What would happen if doctors who practice in states where abortion is illegal use conscience as justification to defy the law and provide abortions?
Fox joined Dr. Jennifer Conti, an adjunct clinical assistant professor of obstetrics and gynecology at Stanford University. Professor Fox talked about clinical conscience and laws which protect clinicians who refused to provide certain types of medical care for conscience-related reasons. Professor Fox explained why he believes there is a need for a federal statute that protects clinicians whose conscience requires them to break the law to provide care. He discussed how this type of statute would work and the limitations it would be subjected to. Professor Fox also fielded questions from listeners.
Listen to the full radio podcast here.
About Herzog Research Professor and Professor of Law Dov Fox
Professor Dov Fox teaches and writes in the areas of health law and bioethics, the regulation of technology, and criminal law. He is the director for the Center of Health Law Policy and Bioethics and the Herzog Endowed Scholar. Fox serves on the advisory boards of the Appellate Defenders, American Constitution Society, and Illumina Genomics. Fox also works on National Institutes of Health grants that focus on topics of genomic privacy, translational medicine, and biomedical research ethics.
About the University of San Diego School of Law
Each year, USD educates approximately 800 Juris Doctor and graduate law students from throughout the United States and around the world. The law school is best known for its offerings in the areas of business and corporate law, constitutional law, intellectual property, international and comparative law, public interest law and taxation.
USD School of Law is one of the 84 law schools elected to the Order of the Coif, a national honor society for law school graduates. The law school's faculty is a strong group of outstanding scholars and teachers with national and international reputations and currently ranks 30th nationally among U.S. law faculties in scholarly impact and 28th nationally in past-year faculty downloads on the Social Sciences Research Network (SSRN). The school is accredited by the American Bar Association and is a member of the Association of American Law Schools. Founded in 1954, the law school is part of the University of San Diego, a private, independent, Roman Catholic university chartered in 1949.