Dean Robert A. Schapiro Publishes Column on the Dobbs leak in The Daily Journal
Dean Robert A. Schapiro Publishes Column on the Dobbs leak in The Daily Journal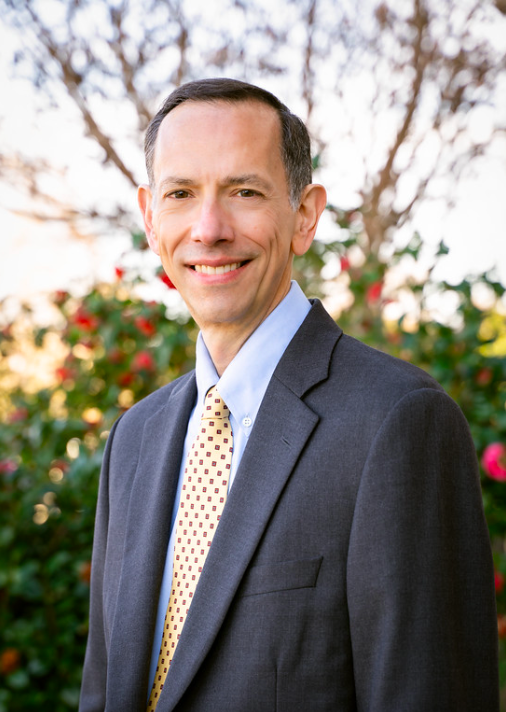 SAN DIEGO (June 16, 2022) – University of San Diego (USD) School of Law Dean and C. Hugh Friedman Professor of Law, Robert A. Schapiro, recently published a column exploring the impact of the Dobbs leak on legal education in The Daily Journal. Dean Schapiro's column is titled "The lessons of the leak of Dobbs."
Dean Schapiro begins his column by asking two fundamental questions: How should the leak figure into law school teaching? And if this dramatic departure from accepted norms indeed presents an important "teachable moment," what are the lessons to be learned? Dean Schapiro argues that it is imperative to understand, especially in legal education, the danger the leak presents to reasoned and thorough deliberation in the court. Dean Schapiro writes, "Unlike most other people, [Supreme Court Justices] spend their lives discussing important issues among colleagues with fundamentally different views. They are forced to engage with opposing positions, advanced by personal acquaintances, and respond with rational arguments. One hopes that process leads to fuller and better reasoning." Dean Schapiro worries that the Dobbs leak threatens the atmosphere that encourages justices to candidly express their views on a particular legal issue and engage in intense and reasoned deliberation.
In his column, Dean Schapiro argues law schools must focus on fostering an environment that encourages deliberation and mutual respect. It is especially important in the face of growing partisan divisions and a Supreme Court that is increasingly divided along partisan lines. Dean Schapiro writes that legal educators must emphasize the importance of the law school as a setting where "students with different backgrounds and perspectives come together to study, debate, and learn from each other." He says legal educators must also recommit themselves to "nurturing this valuable, and increasingly rare, forum."
You can read Dean Schapiro's full column here.
About Dean and C. Hugh Friedman Professor of Law Robert Schapiro
Dean Robert A. Schapiro is an internationally recognized scholar of federalism who joined USD School of Law as dean in January 2021. His articles have appeared in the Stanford Law Review, Virginia Law Review, the Cornell Law Review, and the Northwestern University Law Review. He is a former dean of Emory University School of Law and served as the Co-Director of Emory School of Law's Center on Federalism and Intersystemic Governance. A graduate of Yale Law School, Dean Schapiro served as editor-in-chief of the Yale Law Journal and clerked for Judge Pierre N. Leval of the U.S. District Court for the Southern District of New York and for Justice John Paul Stevens of the U.S. Supreme Court. He is a member of the American Law Institute.
About the University of San Diego School of Law
Each year, USD educates approximately 800 Juris Doctor and graduate law students from throughout the United States and around the world. The law school is best known for its offerings in the areas of business and corporate law, constitutional law, intellectual property, international and comparative law, public interest law and taxation.
USD School of Law is one of the 84 law schools elected to the Order of the Coif, a national honor society for law school graduates. The law school's faculty is a strong group of outstanding scholars and teachers with national and international reputations and currently ranks 30th nationally among U.S. law faculties in scholarly impact and 28th nationally in past-year faculty downloads on the Social Sciences Research Network (SSRN). The school is accredited by the American Bar Association and is a member of the Association of American Law Schools. Founded in 1954, the law school is part of the University of San Diego, a private, independent, Roman Catholic university chartered in 1949.