Soha Jafarzade Named Inaugural Associate Director for Community Engagement & Inclusion in the Office of Law Student Affairs
Soha Jafarzade Named Inaugural Associate Director for Community Engagement & Inclusion in the Office of Law Student Affairs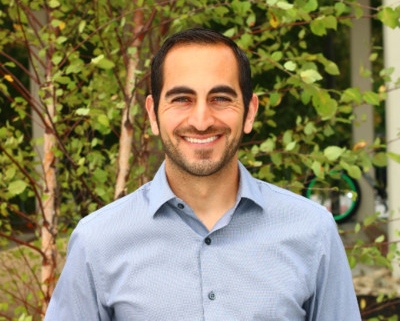 SAN DIEGO (June 16, 2022) – University of San Diego (USD) School of Law is pleased to announce Soha Jafarzade as the inaugural Associate Director for Community Engagement & Inclusion in the Office of Law Student Affairs.
In this role, Soha will lead the development and implementation of student-focused diversity, equity, and inclusion initiatives. He will support the School of Law in cultivating an environment of trust and mutual respect where all students feel welcome and the sense of belonging that enables them to succeed academically, personally, and professionally. Soha will curate co-curricular programming that builds students' professional and interpersonal skills to navigate and thrive within culturally complex settings, and will support conflict resolution in a manner that promotes healthy discussion and debate, and greater understanding and respect for the rights, dignity, and differences of others. He will also cross-report to the Office of Law Admissions for diversity-focused efforts.
Prior to joining USD, Soha worked for Skidmore College as the Director of Student Conduct and Associate Director of Diversity Career Development. Before shifting to higher education, he practiced labor and employment law. Soha attended the University of California – San Diego for his undergraduate education, where he was a hurdler on the Track & Field team. He then attended the University of California – Hastings College of the Law where he was deeply involved in the moot court program and focused on education law.
This is a homecoming for Soha, who grew up in San Diego, having moved here from Sweden, where he was born to Iranian parents who still reside in the area. Outside of work Soha is a huge sports fan, loves food, and spends his spare time with his son Kai and wife Holly.
About the University of San Diego School of Law
Each year, USD educates approximately 800 Juris Doctor and graduate law students from throughout the United States and around the world. The law school is best known for its offerings in the areas of business and corporate law, constitutional law, intellectual property, international and comparative law, public interest law and taxation.
USD School of Law is one of the 84 law schools elected to the Order of the Coif, a national honor society for law school graduates. The law school's faculty is a strong group of outstanding scholars and teachers with national and international reputations and currently ranks 30th nationally among U.S. law faculties in scholarly impact and 28th nationally in past-year faculty downloads on the Social Sciences Research Network (SSRN). The school is accredited by the American Bar Association and is a member of the Association of American Law Schools. Founded in 1954, the law school is part of the University of San Diego, a private, independent, Roman Catholic university chartered in 1949.