2021 Law School Endowment Reports Deliver Good News About the Value in Investing in the Future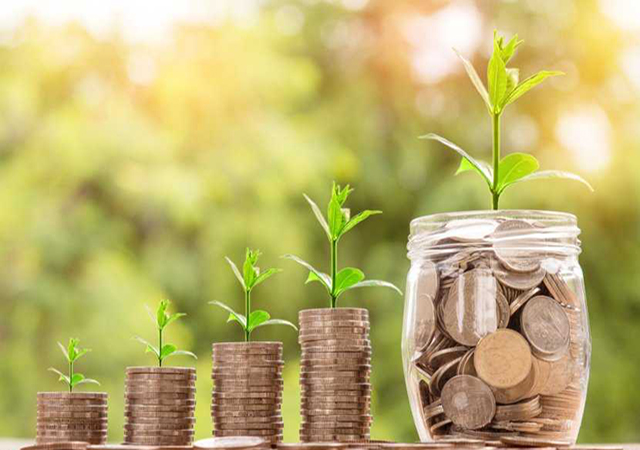 SAN DIEGO (January 12, 2022) – At the end of the year (2021), University of San Diego (USD) School of Law sent 250 end-of-the-year reports detailing the growth of endowment gifts during fiscal year 20/21 (July 1, 2020-June 30, 2021) to donors who contribute to active endowments at USD School of Law. Thanks to the generosity and foresight of endowment donors, the law school is better able to address the most pressing needs of law students and academic faculty members. It is our continued hope that all donors, annual scholarship supporters, as well as endowment contributors, will have the opportunity to meet and engage with their student scholars this year, in one way or another. Given the ongoing pandemic and transmissibility of the new COVID-19 variants, we do not yet know how student scholars will have the opportunity to meet their donors, but we are committed to facilitating meaningful communication between student scholarship recipients and their dedicated supporters.
How Do Law School Endowments Contribute to the Law School Now and in the Future?
USD School of Law Endowments provide educational, academic and scholarship support in perpetuity. Endowments represent a compact between a donor and USD School of Law and links past, current, and future generations. Endowments provide donors with the opportunity to serve the mission and vision of the law school for as long as the institution continues to exist. By investing a minimum of $50,000, a donor can establish an endowment at USD that will continue to payout a spending allowance—in perpetuity—in support of a cause that speaks to the donor's passion at the law school.
Endowments represent a pact between generations. They are a financial promise from past and current donors to future students and faculty that USD School of Law will sustain specific commitments over time.
Virtues of Investing in Endowments
Endowments provide stability, flexibility, and a degree of confidence for the future. They have enabled the law school to aim higher and to achieve its educational and charitable purposes more effectively. For students, their families, and society, endowments allow USD to deliver greater value and attain a higher level of quality than would otherwise be possible in teaching, academic scholarship, and legal training (Clinics and Centers).
Provide funding stability
The law school revenues fluctuate over time with changes in enrollment (tuition), donor interest (gifts), and public support (grants and contracts). Because endowment principal is not spent, the interest generated by endowment earnings supports law school priorities, including student aid scholarships, faculty professorships, academic programs, legal clinics and centers, graduate fellowships, and the law library year after year.
Leveraging other sources of revenue
USD School of Law has dramatically increased its student aid expenditures in recent years, and endowments have enabled institutions to respond more fully to changing demographics and families' financial need. Endowments help USD provide financial aid to students who cannot afford full tuition. Without endowments or other private gifts, the law school would have to cut back on essential programs, increase tuition and fees even further, and /or obtain additional private funding to maintain current programs at current prices.
Encouraging innovation and flexibility
An endowment enables faculty and students to conduct innovative research and explore new academic fields, apply new technologies to their teaching and learning and develop new teaching methods. Such innovation and flexibility have led to entirely new programs and important new strategies in the practice of law.
Allowing a longer time horizon
Unlike annual gifts that are expended upon receipt, an endowment gift keeps giving over time. Endowments enable the law school to plan strategically to use a more reliable stream of earnings to strengthen and enhance the quality of its programs, even if some goals will take many years to achieve. By making endowed gifts, alumni and others ensure the long-erm well-being of the law school and its students. Endowment contributors help future generations of students benefit from a higher quality of education and invite USD School of Law to make even greater contributions to the legal community and the public good. Endowments ensure that the education being offered today will have the same or greater value 25 to 50 years from now.
If you would like more information about how to establish an Endowed Scholarship, Professorship, or Fellowship at USD School of Law, please contact Debbie Rider, Director of Development at USD School of Law at djrider@sandiego.edu or (619) 260-5955.
About the University of San Diego School of Law
Each year, USD educates approximately 800 Juris Doctor and graduate law students from throughout the United States and around the world. The law school is best known for its offerings in the areas of business and corporate law, constitutional law, intellectual property, international and comparative law, public interest law and taxation.
USD School of Law is one of the 84 law schools elected to the Order of the Coif, a national honor society for law school graduates. The law school's faculty is a strong group of outstanding scholars and teachers with national and international reputations and currently ranks 30th nationally among U.S. law faculties in scholarly impact and 31st nationally in past-year faculty downloads on the Social Sciences Research Network (SSRN). The school is accredited by the American Bar Association and is a member of the Association of American Law Schools. Founded in 1954, the law school is part of the University of San Diego, a private, independent, Roman Catholic university chartered in 1949.