USD School of Law Students Amanda Sharp and Stella Gerson Awarded Scholarships by Tom Homann LGBT Law Association
Students Amanda Sharp and Stella Gerson Awarded Scholarships by Tom Homann LGBT Law Association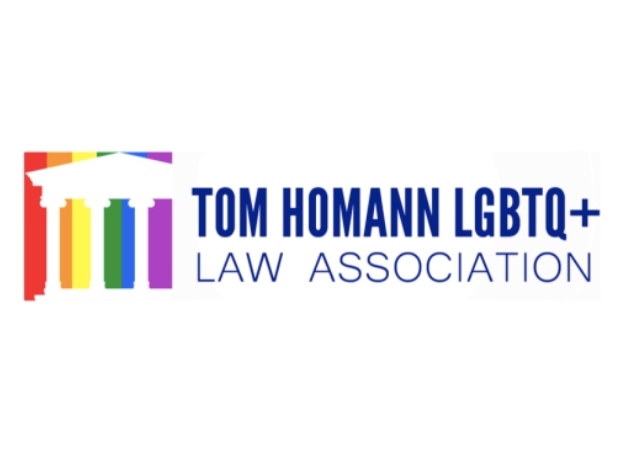 SAN DIEGO (November 3, 2021) – Two University of San Diego (USD) School of Law students, Amanda Sharp and Stella Gerson, were recently awarded scholarships by the Tom Homann LGBT Law Association. The scholarships recognize students for their involvement in LGBTQ+ organizations or in the LGBTQ+ community, while also more generally promoting diversity in the legal community.
Amanda Sharp currently serves as the secretary for the Student Bar Association for Pride Law and volunteers at the USD School of Law Name and Gender Marker Clinic. She was also chosen to partake in the 2021 San Diego County Bar Association Diversity Fellowship Program, where she interned at Sony Electronics, Inc. last summer. Before coming to USD School of Law, Sharp was the founder and president of the University of Kansas's Athlete Ally club and also volunteered on the campaign of Kansas's first LGBTQ+ and first Native American congressional representative, Sharice Davids. Sharp is a passionate advocate for increasing LGBTQ+ representation in the legal field so that future generations can better see themselves represented in some of the most important positions in our society.
Stella Gerson is the Clinic Community Coordinator for the USD Name and Gender Marker Clinic. Since its inception in 2018, the clinic has served over 670 individuals, changing their names or gender to conform with their authentic identity. Gerson is also a legal intern at Free to Thrive–a nonprofit anti-human trafficking organization–where they have released a Board Approved memo on the Fulton v. City of Philadelphia decision and completed meaningful research on the topics of LGBTQ+ exploitation and family rights. Gerson also serves as the Events Chair of the Women's Law Caucus (WLC) and as an Executive Member of Advocates for Children and Education (ACE). Gerson says it is especially important to lift up diverse and minority voices. With their law degree, Gerson wants to continue to advocate for diversity and equity and represent those who are relatively disadvantaged or voiceless.
About the University of San Diego School of Law
Each year, USD educates approximately 800 Juris Doctor and graduate law students from throughout the United States and around the world. The law school is best known for its offerings in the areas of business and corporate law, constitutional law, intellectual property, international and comparative law, public interest law and taxation.
USD School of Law is one of the 84 law schools elected to the Order of the Coif, a national honor society for law school graduates. The law school's faculty is a strong group of outstanding scholars and teachers with national and international reputations and currently ranks 30th nationally among U.S. law faculties in scholarly impact and 31st nationally in past-year faculty downloads on the Social Sciences Research Network (SSRN). The school is accredited by the American Bar Association and is a member of the Association of American Law Schools. Founded in 1954, the law school is part of the University of San Diego, a private, independent, Roman Catholic university chartered in 1949.