USD School of Law Professor Dov Fox Quoted in The Middletown Press, Newsbreak.com and Yahoo News
Professor Dov Fox Quoted in The Middletown Press, Newsbreak.com and Yahoo News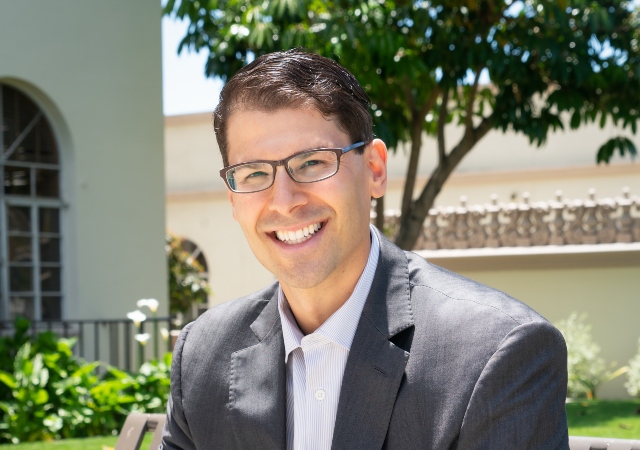 SAN DIEGO (September 10, 2021) – University of San Diego (USD) School of Law Herzog Endowed Scholar and Professor of Law Dov Fox was recently quoted in an Op-Ed by law professors Naomi Cahn of University of Virginia and Dena Sharp of University of California, Hastings titled "The fertility industry is poorly regulated - and would-be parents can lose out on having children as a result." The article ran in a variety of publications including The Middletown Press, Newsbreak.com, Yahoo News, and others. Professor Fox discusses the lack of regulations in the fertility industry, saying the cryogenic tanks used to store embryos and eggs are "not regulated any better than kitchen appliances or farm tools."
Click here to read the full article.
About Herzog Endowed Scholar and Professor of Law Dov Fox
Professor Dov Fox teaches and writes in the areas of health law and bioethics, the regulation of technology and criminal law. He is the director for the Center of Health Law Policy and Bioethics and the Herzog Endowed Scholar. Fox serves on the advisory boards of the Appellate Defenders, American Constitution Society, and Illumina Genomics. Fox also works on National Institutes of Health grants that focus on topics of genomic privacy, translational medicine, and biomedical research ethics.
About the University of San Diego School of Law
Each year, USD educates approximately 800 Juris Doctor and graduate law students from throughout the United States and around the world. The law school is best known for its offerings in the areas of business and corporate law, constitutional law, intellectual property, international and comparative law, public interest law and taxation.
USD School of Law is one of the 84 law schools elected to the Order of the Coif, a national honor society for law school graduates. The law school's faculty is a strong group of outstanding scholars and teachers with national and international reputations and currently ranks 30th nationally among U.S. law faculties in scholarly impact and 31st nationally in past-year faculty downloads on the Social Sciences Research Network (SSRN). The school is accredited by the American Bar Association and is a member of the Association of American Law Schools. Founded in 1954, the law school is part of the University of San Diego, a private, independent, Roman Catholic university chartered in 1949.