USD School of Law Price Professor of Public Interest Law Robert Fellmeth Earns Bernard E. Witkin Award for Excellence in Legal Education
Robert Fellmeth Earns Bernard E. Witkin Award for Excellence in Legal Education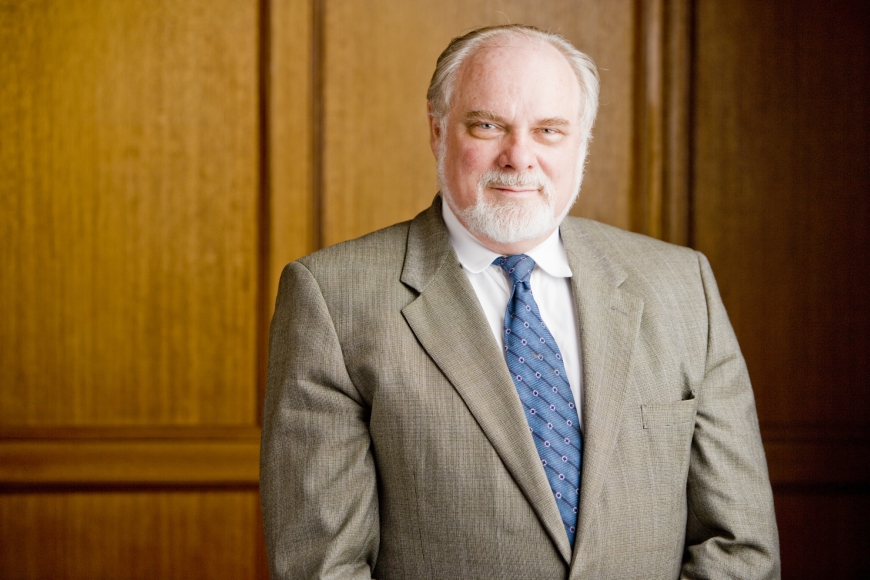 SAN DIEGO (September 7, 2021) – University of San Diego (USD) School of Law Price Professor of Public Interest Law and Executive Director of the Center for Public Interest Law and Children's Advocacy Institute, Robert Fellmeth, has earned the prestigious Bernard E. Witkin award for Excellence in Legal Education.
Fellmeth received the award from the Board of Trustees of the San Diego Law Library Association (SDLLA), an organization that strives to "provide access to justice for all citizens, including attorneys and members of the lay public." The Witkin award is named for Bernard E Witkin, who had a nearly 70-year legal career that included an impressive range of activities that took place as the law of California was experiencing exponential growth in both size and complexity. Also a legendary author, Witkin most notably pioneered the Summary of California Law. In granting Fellmeth the award, the SDLLA recognized his extensive service to various government agencies and child-related organizations as well as the important role he played in the formation of the Center for Public Interest Law and the Children's Advocacy Institute.
Other past USD recipients of the Witkin Award for Excellence in Legal Education include Vice Dean and Professor of Law Margaret Dalton, '94 (JD) in 2018; Professor Robert Muth, Academic Director of the USD Legal Clinics, in 2016; Dean Stephen C. Ferruolo, who received the Witkin Award in 2014, Professor C. Hugh Friedman, who received the award posthumously in 2013, and Sister Sally M. Furay '72 (JD), who received the award in 2004. The Witkin Award for Excellence in Legal Education will be presented to Fellmeth in mid-October at the annual Bernard E. Witkin Awards event.
About the Children's Policy Institute
The Children's Advocacy Institute (CAI), founded at the nonprofit University of San Diego School of Law in 1989, is one of the nation's premiere academic, research, and advocacy organizations working to improve the lives of children and youth, with special emphasis on improving the child protection and foster care systems and enhancing resources that are available to youth aging out of foster care.
In its academic component, CAI trains law students and attorneys to be effective child advocates throughout their legal careers. Its Child Advocacy Clinic gives USD Law students three distinct clinical opportunities to advocate on behalf of children and youth, and its Dependency Counsel Training Program provides comprehensive training to licensed attorneys engaged in or contemplating Dependency Court practice.
CAI's research and advocacy component, conducted through its offices in San Diego, Sacramento, and Washington, D.C., seeks to leverage change for children and youth through impact litigation, regulatory and legislative advocacy, and public education. Active primarily at the federal and state levels, CAI's efforts are multi-faceted—comprehensively and successfully embracing all tools of public interest advocacy to improve the lives of children and youth. To support CAI's work, please visit law.sandiego.edu/caigift.
About the University of San Diego School of Law

Each year, USD educates approximately 800 Juris Doctor and graduate law students from throughout the United States and around the world. The law school is best known for its offerings in the areas of business and corporate law, constitutional law, intellectual property, international and comparative law, public interest law and taxation.
USD School of Law is one of the 84 law schools elected to the Order of the Coif, a national honor society for law school graduates. The law school's faculty is a strong group of outstanding scholars and teachers with national and international reputations and currently ranks 30th nationally among U.S. law faculties in scholarly impact and 22nd nationally in past-year faculty downloads on the Social Sciences Research Network (SSRN). The school is accredited by the American Bar Association and is a member of the Association of American Law Schools. Founded in 1954, the law school is part of the University of San Diego, a private, independent, Roman Catholic university chartered in 1949.