USD School of Law Professor Michael Ramsey Named to Presidential Commission on the Supreme Court
Professor Michael Ramsey Named to Presidential Commission on the Supreme Court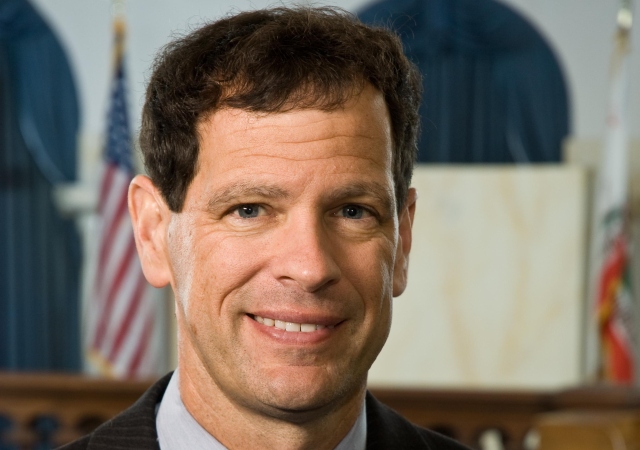 SAN DIEGO (April 16, 2021) – University of San Diego (USD) School of Law Professor Michael Ramsey was selected as a member of the Presidential Commission on the Supreme Court of the United States recently formed by President Biden. According to a White House statement, the Commission is a bipartisan group of experts whose purpose "is to provide an analysis of the principal arguments in the contemporary public debate for and against Supreme Court reform, including an appraisal of the merits and legality of particular reform proposals. The topics it will examine include the genesis of the reform debate; the Court's role in the Constitutional system; the length of service and turnover of justices on the Court; the membership and size of the Court; and the Court's case selection, rules, and practices."
Professor Ramsey is one of 36 members who have joined the Commission.
"It's a great honor to be part of such a diverse and distinguished group studying this important topic." Professor Ramsey said. "I look forward to our conversations and exchanges of ideas."
Click here to read the full story.
About Professor Michael Ramsey
Professor Michael Ramsey teaches and writes in the areas of constitutional law, foreign relations law and international business law. He is the author of The Constitution's Text in Foreign Affairs (Harvard University Press), co-editor of International Law in the U.S. Supreme Court: Continuity and Change (Cambridge University Press), and co-author of two casebooks, Transnational Law and Practice (Wolters Kluwer 2d ed. 2020) and International Business Transactions: A Problem-Oriented Coursebook (13th ed., West 2019). His scholarly articles have appeared in publications such as the Yale Law Journal, the University of Chicago Law Review, the Georgetown Law Journal and the American Journal of International Law. He received his B.A. magna cum laude from Dartmouth College and his J.D. summa cum laude from Stanford Law School. Prior to teaching, he served as a judicial clerk for the Honorable J. Clifford Wallace of the U.S. Court of Appeals for the Ninth Circuit and for the Honorable Antonin Scalia of the U.S. Supreme Court, and practiced international business law with the firm of Latham & Watkins. Professor Ramsey taught as a visiting professor at the University of California San Diego department of political science and at the University of Paris-Sorbonne department of comparative law. He joined the USD School of Law faculty in 1995.
About the University of San Diego School of Law
Each year, USD educates approximately 800 Juris Doctor and graduate law students from throughout the United States and around the world. The law school is best known for its offerings in the areas of business and corporate law, constitutional law, intellectual property, international and comparative law, public interest law, and taxation.
USD School of Law is one of the 84 law schools elected to the Order of the Coif, a national honor society for law school graduates. The law school's faculty is a strong group of outstanding scholars and teachers with national and international reputations and currently ranks 36th nationally among U.S. law faculties in scholarly impact and 22nd nationally in past-year faculty downloads on the Social Sciences Research Network (SSRN). The school is accredited by the American Bar Association and is a member of the Association of American Law Schools. Founded in 1954, the law school is part of the University of San Diego, a private, independent, Roman Catholic university chartered in 1949.