USD School of Law Alumna Michelle A. Ialeggio '04 (JD) Sworn-In as San Diego Superior Court Judge
Michelle A. Ialeggio '04 (JD) Sworn-In as San Diego Superior Court Judge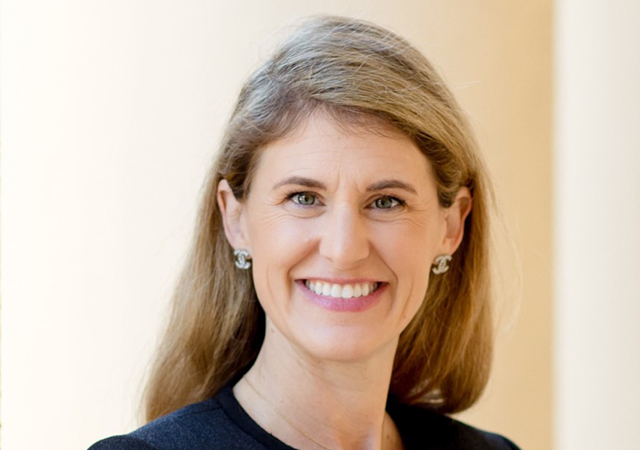 SAN DIEGO (February 10, 2021) – On January 5, 2021, University of San Diego (USD) School of Law alumna Michelle A. Ialeggio, '04 (JD), was sworn-in as a judge of the San Diego Superior Court in a private ceremony with Ialleggio's family. "It's an honor of a lifetime to serve. Only one month in, I'm inspired by our democracy and our future generation of lawyers," shared Ialeggio.
Ialeggio takes over Seat 36, from the retirement of Hon. Harry M. Elias, '75 (JD). Ialeggio won election for judge of the Superior Court of San Diego County in California outright in the primary election on March 3, 2020, after the November 2020 general election was canceled. She is the first woman to be elected to an open San Diego Superior Court judicial seat.
Ialeggio served as San Diego Deputy District Attorney for 15 years with over 50 jury trials. As a trial attorney and supervisor in the Family Protection Unit of the San Diego District Attorney's office, she managed a team of attorneys while also prosecuting many high-profile cases covered in the local news. In 2015, Ialeggio was awarded the outstanding achievement award from the San Diego Deputy District Attorney's Association for her trial accomplishments and for bringing justice to victims.
In 2018, Ialeggio was appointed the San Diego District Attorneys Ethics Advisor, where she led the District Attorney's in office-wide ethics. From 2016 to 2018, she served as a liaison at San Diego's Family Justice Center where she worked directly with sexual assault and domestic violence victims and shared in an interdisciplinary approach to crimes involving domestic violence. In 2014, Ialeggio was one of the founding members of the Human Trafficking Task Force and worked side-by-side with community leaders, elected officials, and Deputy Public Defenders to raise awareness of the growing and overwhelming problem of human trafficking in San Diego. She is a former member of the board of directors for Lawyers Club of San Diego and past First-Vice President of California Women Lawyers.
Ialeggio has remained active in the field of legal education by teaching lawyers, social workers, victim advocates, paralegals, doctors, and law enforcement at the national and international level. She has also volunteered as a teacher for the youngest members of our community at Porter Elementary School and through project LEAD. Ialeggio previously taught for the California District Attorneys Association and the San Diego Regional Police Academy. Since 2018, Ialeggio has served as an adjunct professor at her alma mater, USD School of Law, and since 2012, she has served as a guest lecturer for USD's Criminal Clinic course. She obtained dual Bachelor of Arts degrees, graduating magna cum laude from the University of Southern California in 2001.
Ialeggio is an avid runner and has completed over 25 marathons and half-marathons. She is married with two small children. Most weekends, you can find them playing sports and enjoying the perfect San Diego weather.
About the University of San Diego School of Law
Each year, USD educates approximately 800 Juris Doctor and graduate law students from throughout the United States and around the world. The law school is best known for its offerings in the areas of business and corporate law, constitutional law, intellectual property, international and comparative law, public interest law and taxation.
USD School of Law is one of the 84 law schools elected to the Order of the Coif, a national honor society for law school graduates. The law school's faculty is a strong group of outstanding scholars and teachers with national and international reputations and currently ranks 36th nationally among U.S. law faculties in scholarly impact and 22nd nationally in past-year faculty downloads on the Social Sciences Research Network (SSRN). The school is accredited by the American Bar Association and is a member of the Association of American Law Schools. Founded in 1954, the law school is part of the University of San Diego, a private, independent, Roman Catholic university chartered in 1949.