Procopio Awards Diversity-Focused Scholarship and Internship to Promising School of Law Student
Procopio Awards Diversity-Focused Scholarship and Internship to Promising School of Law Student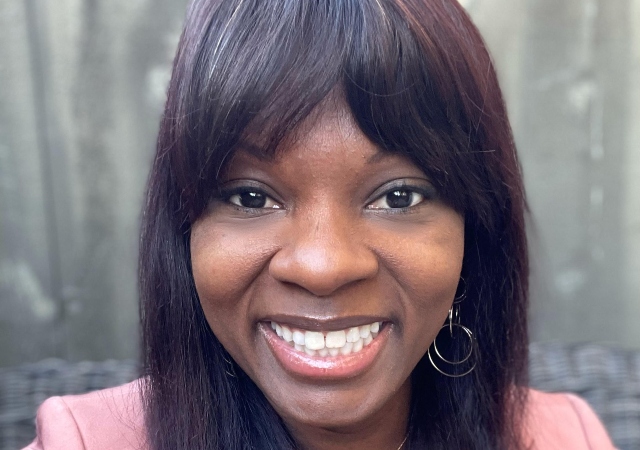 SAN DIEGO (January 15, 2021) – University of San Diego (USD) School of Law is pleased to announce 1L Janine Parchment is an inaugural recipient of the Procopio Scholarship and Internship Awards. She served as the First Year Student Representative of the Black Law Students Association (BLSA) and is a member of the Women's Law Caucus and the Diversity, Equity and Inclusion Committee of the Student Bar Association. As part of Procopio's increasing focus on diversity, equity, and inclusion, the law firm has awarded Parchment their Scholarship and Internship Award. This new annual program complements an extensive list of scholarships Procopio has either organized or sponsored with a focus on increasing diversity in the legal profession
The Procopio Scholarship and Internship Award is available for law students who identify as diverse, with an initial emphasis on Black candidates and/or candidates who have made significant contributions to the Black community. Procopio Scholars receive an initial award of $15,000 for the first year of law school; an internship at Procopio after their first and second years in law school, where the student will be mentored and trained by Procopio partners, attorneys, and staff; and an additional $15,000 for each of the Procopio Scholar's remaining years in law school, with the goal of hiring the student following the successful completion of the California State Bar exam.
"At Procopio, achieving greater diversity and inclusion is a vital part of our practice and culture," said Dave Deonarine, a partner with Procopio and Chairperson of the law firm's Racial Equality Task Force. "We are proud to offer these scholarships and look forward to helping these students succeed and reach their full potential."
Parchment is a graduate of Georgia State University with a Bachelor in Business Administration, and also holds a paralegal certificate from USD. She has volunteered with the Big Brothers Big Sisters of San Diego County in their Beyond School Walls (BSW) program since 2016.
"My beloved mother was an elementary school principal. She loved to say, 'catch a rabbit!' Meaning never give up!" said Parchment. "Pursue and achieve what might appear difficult or beyond your reach or means. This prestigious award helps me do just that, alleviating the financial burden and giving me the tools needed to succeed. Thank you, Procopio!"
About Procopio
Procopio, the largest law firm in San Diego, was recently named a 2020 Diversity, Equity and Inclusion Award winner by the San Diego Business Journal. It is rated a top law firm for diversity as rated by American Lawyer magazine (AmLaw 200) and Law 360, and in 2020 achieved Mansfield Rule Certification by Diversity Lab. Now in its third iteration, Mansfield certification measures whether law firms have affirmatively considered at least 30 percent women, attorneys of color, LGBTQ+, and lawyers with disabilities for leadership and governance roles, equity partner promotions, formal client pitch opportunities, and senior lateral positions. Only a few dozen law firms have achieved this recognition.
About the University of San Diego School of Law
Each year, USD educates approximately 800 Juris Doctor and graduate law students from throughout the United States and around the world. The law school is best known for its offerings in the areas of business and corporate law, constitutional law, intellectual property, international and comparative law, public interest law, and taxation.
USD School of Law is one of the 84 law schools elected to the Order of the Coif, a national honor society for law school graduates. The law school's faculty is a strong group of outstanding scholars and teachers with national and international reputations and currently ranks 36th nationally among U.S. law faculties in scholarly impact and 22nd nationally in past-year faculty downloads on the Social Sciences Research
Network (SSRN). The school is accredited by the American Bar Association and is a member of the Association of American Law Schools. Founded in 1954, the law school is part of the University of San Diego, a private, independent, Roman Catholic university chartered in 1949.