University of San Diego Names Robert A. Schapiro as New Dean of the School of Law
University of San Diego Names Robert A. Schapiro as New Dean of the School of Law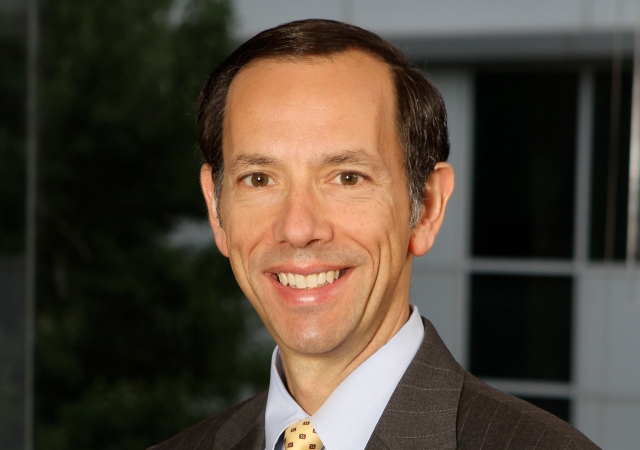 SAN DIEGO (December 17, 2020) – University of San Diego announces Robert A. Schapiro, formerly Dean of Emory University School of Law, will serve as the next Dean of the School of Law starting in January 1, 2021.
Dean Schapiro is Asa Griggs Candler Professor of Law and Co-Director of Emory School of Law's Center on Federalism and Intersystemic Governance. From 2012 to 2017 he served as Dean of Emory University School of Law. Previously, he served as associate vice provost for academic affairs, associate dean of faculty for the law school, and associate faculty director for Emory's Halle Institute for Global Learning. Dean Schapiro has received numerous awards, including the Emory Williams Distinguished Teaching Award for excellence in graduate education, the Ben F. Johnson Faculty Excellence Award, Most Outstanding Professor from the Emory Student Bar Association, and Professor of the Year from the Emory Law School Black Law Students Association.
Schapiro, an internationally recognized scholar of federalism, is the author of Polyphonic Federalism: Toward the Protection of Fundamental Rights (University of Chicago Press, 2009). His articles have appeared, among other places, in the Stanford Law Review, Virginia Law Review, the Cornell Law Review, and the Northwestern University Law Review. His most recent article States of Inequality: Fiscal Federalism, Unequal States, and Unequal People was published in the October 2020 issue of the California Law Review. He is a member of the American Law Institute.
A graduate of Yale Law School, he served as editor-in-chief of the Yale Law Journal. He clerked for Judge Pierre N. Leval of the U.S. District Court for the Southern District of New York and for Justice John Paul Stevens of the U.S. Supreme Court.
About the University of San Diego School of Law
Each year, USD educates approximately 800 Juris Doctor and graduate law students from throughout the United States and around the world. The law school is best known for its offerings in the areas of business and corporate law, constitutional law, intellectual property, international and comparative law, public interest law and taxation.
USD School of Law is one of the 84 law schools elected to the Order of the Coif, a national honor society for law school graduates. The law school's faculty is a strong group of outstanding scholars and teachers with national and international reputations and currently ranks 36th nationally among U.S. law faculties in scholarly impact and 22nd nationally in past-year faculty downloads on the Social Sciences Research Network (SSRN). The school is accredited by the American Bar Association and is a member of the Association of American Law Schools. Founded in 1954, the law school is part of the University of San Diego, a private, independent, Roman Catholic university chartered in 1949.