CPIL's Administrative Director Bridget Gramme '03 (JD) '98 (BA) Appointed to Closing the Justice Gap Working Group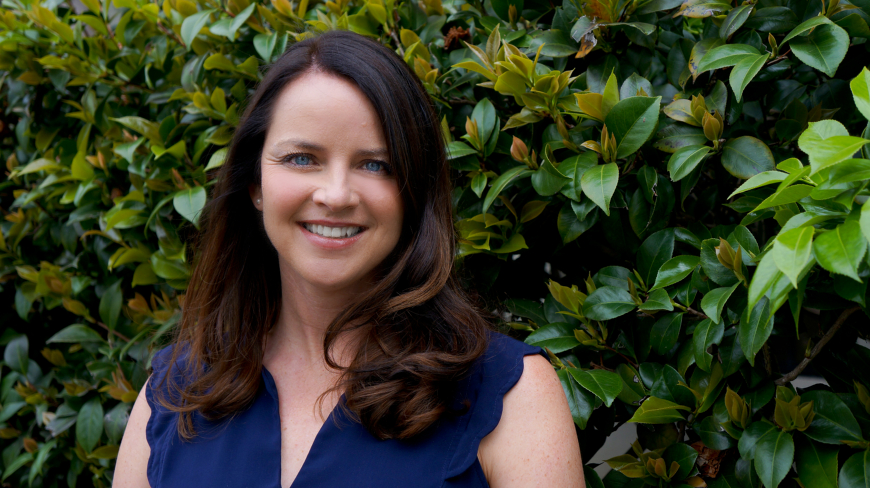 SAN DIEGO (November 4, 2020) – University of San Diego (USD) School of Law's Center for Public Interest Law (CPIL), Administrative Director Bridget Gramme was appointed by the State Bar executive committee to the Closing the Justice Gap Working Group tasked with developing a recommendation to enhance the delivery of legal services through technology and online legal services.
The executive committee appointed 18 members to the new working group. The group will be exploring the development of a regulatory sandbox to evaluate proposals for permitting non-lawyer ownership of law firms and fee-sharing and closer collaboration between lawyers, law firms, technologists, and entrepreneurs.
Gramme served on the Task Force on Access Through Innovation of Legal Services (ATILS), the predecessor to this new group, whose objective was to identify options for enhancing the delivery of legal services through the use of technology.
"My hope is to bring continuity to this working group and build on ATILS extensive work in researching and studying the ways that our existing laws might be inhibiting innovation in the delivery of legal services. My personal goal in serving on ATILS, and on the new working group, is to think creatively about new ways to deliver quality legal services to those in need while ensuring that consumers are adequately protected from harm," Gramme said.
Read the full article by Henrik Nilsson in the Los Angeles Daily Journal here.
[Subscription required]
About Center for Public Interest Law
Founded in 1980, the University of San Diego School of Law's Center for Public Interest Law (CPIL) serves as an academic center of research and advocacy in regulatory and public interest law. CPIL focuses its efforts on the study of an extremely powerful, yet often overlooked, level of government: state regulatory agencies. Under the supervision of experienced public interest attorneys and advocates, CPIL law student interns study California agencies that regulate business, professions, and trades.
CPIL publishes the California Regulatory Law Reporter, a unique legal journal that covers the activities and decisions of over 12 major California regulatory agencies.
In addition to its academic program, CPIL has an advocacy component. Center faculty, professional staff, and interns represent the interests of the unorganized and underrepresented in California's legislature, courts, and regulatory agencies. CPIL attempts to make the regulatory functions of California government more efficient and visible by serving as a public monitor of state regulatory activity. The Center has been particularly active in reforming the state's professional discipline systems for attorneys and physicians, and in advocating public interest reforms to the state's open meetings and public records statutes.
About the University of San Diego School of Law
Each year, USD educates approximately 800 Juris Doctor and graduate law students from throughout the United States and around the world. The law school is best known for its offerings in the areas of business and corporate law, constitutional law, intellectual property, international and comparative law, public interest law and taxation.
USD School of Law is one of the 84 law schools elected to the Order of the Coif, a national honor society for law school graduates. The law school's faculty is a strong group of outstanding scholars and teachers with national and international reputations and currently ranks 36th nationally among U.S. law faculties in scholarly impact and 22nd nationally in past-year faculty downloads on the Social Sciences Research Network (SSRN). The school is accredited by the American Bar Association and is a member of the Association of American Law Schools. Founded in 1954, the law school is part of the University of San Diego, a private, independent, Roman Catholic university chartered in 1949.