USD School of Law EPIC Director Scott Anders Interviewed on ABC 10News San Diego about Renewable Energy and Rolling Outages
EPIC Director Scott Anders Interviewed on ABC 10News San Diego about Renewable Energy and Rolling Outages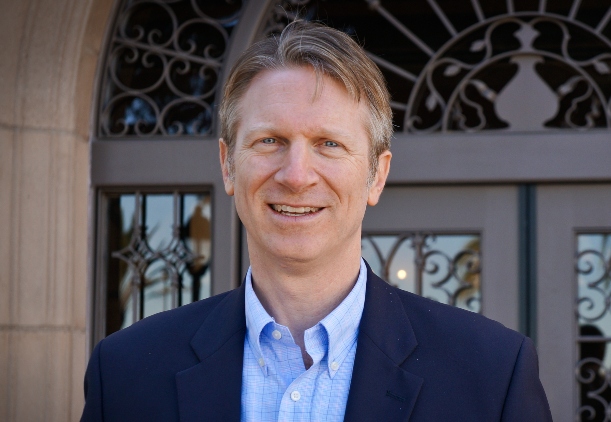 San Diego (August 28, 2020) –University of San Diego (USD) School of Law's Energy Policy Initiative Center (EPIC) Administrative Director Scott Anders was recently interviewed on ABC 10News San Diego about renewable energy resources as they relate to rolling outages and the current heatwave. During the interview, he discussed how California often imports power from neighboring states, however, the current heat wave is unusual because those states are experiencing similar weather and don't have excess energy to put back into the grid. He noted that the situation is further amplified by untimely maintenance that caused backup power plants to be inoperative during this hot spell.
Anders also discussed the way forward to avoid issues like this in the future as California continues to increase its energy procurement from renewable sources. "One option is energy storage," stated Anders. "That's an area where we're seeing a lot of research, we're seeing a lot of funding, but that's an area that is really vital to integrate all these renewable resources."
Since it will take time and research to devise effective ways to store energy derived from renewable resources, Anders states that we now look to regulatory or policymaker responses in order to prepare similar scenarios in the future. In the short term, suggested customer responsibilities to conserve energy can go a long way in mitigating shutoffs since rolling outages are a result of supply and demand. Says Anders, "We all play a role…if we can move consumption out of that 4:00 p.m. to 9:00 p.m. period…it is relatively an inconvenience to be sure, but it is relatively short term."
Click here to watch the full interview with ABC 10News San Diego.
About EPIC
The Energy Policy Initiatives Center (EPIC) is a non-profit academic and research center of the University of San Diego School of Law that studies energy policy issues affecting the San Diego region and California. EPIC integrates research and analysis, law school study, and public education, and serves as a source of legal and policy expertise and information in the development of sustainable solutions that meet our future energy needs.
About the University of San Diego School of Law
Each year, USD educates approximately 800 Juris Doctor and graduate law students from throughout the United States and around the world. The law school is best known for its offerings in the areas of business and corporate law, constitutional law, intellectual property, international and comparative law, public interest law and taxation.
USD School of Law is one of the 84 law schools elected to the Order of the Coif, a national honor society for law school graduates. The law school's faculty is a strong group of outstanding scholars and teachers with national and international reputations and currently ranks 36th nationally among U.S. law faculties in scholarly impact and 22nd nationally in past-year faculty downloads on the Social Sciences Research
Network (SSRN). The school is accredited by the American Bar Association and is a member of the Association of American Law Schools. Founded in 1954, the law school is part of the University of San Diego, a private, independent, Roman Catholic university chartered in 1949.