USD School of Law Alumna Kristin Rizzo '06 (JD) Appointed to City of San Diego Human Relations Commission
Kristin Rizzo '06 (JD) Appointed to City of San Diego Human Relations Commission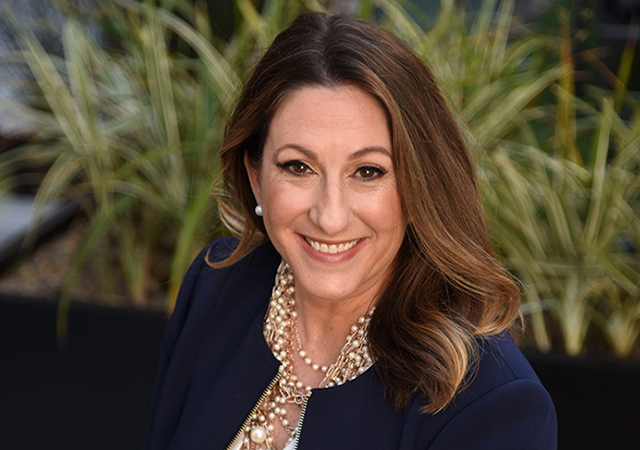 SAN DIEGO (August 26, 2020) – University of San Diego (USD) School of Law alumna Kristin Rizzo, '06 (JD), President and Founder of Rizzo Resolution, and Mediator with West Coast Resolution Group, was appointed in March 2020 to serve on the City of San Diego's Human Relations Commission, after being nominated by San Diego Mayor Kevin Faulconer and unanimously confirmed by the San Diego City Council.
The Commission advises the Mayor and City Council on methods to assure that all city residents have equal access to economic, political, and educational opportunities and equal access to service protection and accommodation in all businesses and public agencies. The Commission's activities also include collaborating with community groups to create comprehensive educational programs to address interracial, inter-religious and intercultural understanding, and investigating and mediating complaints of employment, housing, and public accommodations. Rizzo is honored and humbled to serve the City of San Diego and its residents in this capacity.
"The work done by the Human Relations Commission is incredibly important, and as a native San Diegan, I am so proud to be a part of its mission to protect our residents and communities' basic human and civil rights and to conduct and promote activities that foster mutual respect and understanding. I am inspired to give back to my community and to help others thrive, and have been honored and humbled to have served my City, my community, my profession, and my law school through various leadership positions over the years," shared Rizzo.
Rizzo is past president of the San Diego County Bar Associaton (SDCBA), an inaugural USD School of Law Rising Star Recent Alumni Award honoree, serves on the Board of Visitors, and is a former member of the Law Alumni Association Board of Directors. In 2019, she was recognized by the San Diego Metro Magazine as a top leader under 40. Rizzo is a 2020 SuperLawyer in Alternative Dispute Resolution (ADR) and a multi-year SuperLawyer in Employment Law. She is a co-founder of USD School of Law's Advancing Black Leadership & Scholarships in the Law scholarship fund to address this historically underrepresented population in law school and in the legal community.
The Advancing Black Leadership & Scholarship in the Law Fund is for students who have demonstrated support for and commitment to Equal access to justice and education for the Black population; Lifting Black voices and raising issues affecting Black communities; Fighting against racism, racial injustice, and prejudices; and Showing demonstrated leadership in and/or for the black community on these issues in Black Law Students Association (BLSA) through internships/clinics/volunteer work, and/or in the broader community
Read Human Relations Commission bios.
About the University of San Diego School of Law
Each year, USD educates approximately 800 Juris Doctor and graduate law students from throughout the United States and around the world. The law school is best known for its offerings in the areas of business and corporate law, constitutional law, intellectual property, international and comparative law, public interest law and taxation.
USD School of Law is one of the 84 law schools elected to the Order of the Coif, a national honor society for law school graduates. The law school's faculty is a strong group of outstanding scholars and teachers with national and international reputations and currently ranks 36th nationally among U.S. law faculties in scholarly impact and 22nd nationally in past-year faculty downloads on the Social Sciences Research Network (SSRN). The school is accredited by the American Bar Association and is a member of the Association of American Law Schools. Founded in 1954, the law school is part of the University of San Diego, a private, independent, Roman Catholic university chartered in 1949.