EPIC Administrative Director Scott Anders Interviewed On Why California Remains on a Power Flex Alert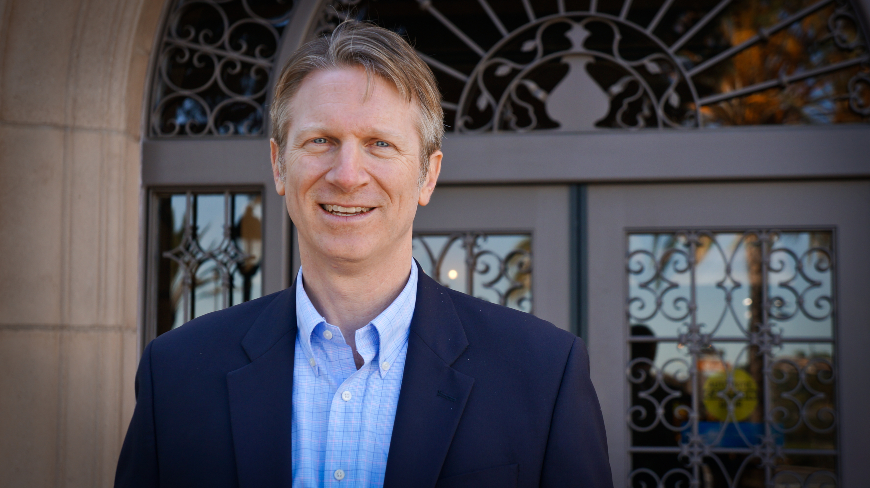 SAN DIEGO (August 19, 2020) – University of San Diego (USD) School of Law's Energy Policy Initiative Center (EPIC) Administrative Director Scott Anders was interviewed by CBS Local Channel 8 News on insight into how the Arizona power company avoids blackouts as California remains on Flex Alert.
According to the article, San Diego Gas & Electric sent out a recording thanking customers for conserving energy this week and urged them all to continue. The region continues to be in a heatwave with warnings of rolling blackouts.
With California feeling the extreme heat, the largest electric utility in neighboring state Arizona is offering insight into how it supplies energy to millions of customers without going dark, explaining the secret is to diversify energy sources.
California is working to decarbonize its electric supply by 2045. "There are less resources from those neighboring states to come to California," said Scott Anders, Administrative Director of EPIC. "We are currently transitioning to a cleaner grid," he said. "So, in the meantime, we're working out how to increase reliability at the same time we're increasing renewable resources."
He said one method is storing power now to use later. "Either in a battery or as hydrogen for example and when we need it later in the day, we can dispatch those resources to meet the need," Anders said.
To view the full story and read the article by CBS8 San Diego click here.
About EPIC
The Energy Policy Initiatives Center (EPIC) is a non-profit academic and research center of the University of San Diego School of Law that studies energy policy issues affecting the San Diego region and California. EPIC integrates research and analysis, law school study, and public education, and serves as a source of legal and policy expertise and information in the development of sustainable solutions that meet our future energy needs.
About the University of San Diego School of Law
Each year, USD educates approximately 800 Juris Doctor and graduate law students from throughout the United States and around the world. The law school is best known for its offerings in the areas of business and corporate law, constitutional law, intellectual property, international and comparative law, public interest law and taxation.
USD School of Law is one of the 84 law schools elected to the Order of the Coif, a national honor society for law school graduates. The law school's faculty is a strong group of outstanding scholars and teachers with national and international reputations and currently ranks 36th nationally among U.S. law faculties in scholarly impact and 22nd nationally in past-year faculty downloads on the Social Sciences Research Network (SSRN). The school is accredited by the American Bar Association and is a member of the Association of American Law Schools. Founded in 1954, the law school is part of the University of San Diego, a private, independent, Roman Catholic university chartered in 1949.