Class of 1975 Honors Raymond Joaquin Mercado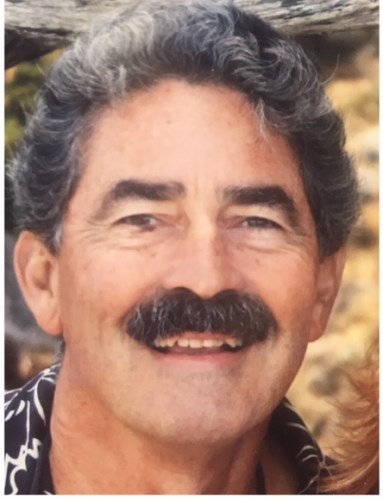 SAN DIEGO (August 14, 2020) – On July 31, 2020, the Class of 1975 lost a good friend, a valued colleague and a treasured member of their class. Raymond Joaquin Mercado lost his 28-year battle with Parkinson's disease. Ray was a San Diego native. He grew up on Golden Hills, attended San Diego State, served in the Army's Old Guard, the official ceremonial unit and escort to the president of the United States, before earning his Juris Doctor degree from USD School of Law. Working as in-house counsel for Home Federal Savings and Loan until 1994, Ray was a trailblazer for under-represented Latino attorneys in San Diego.
On Monday, August 10, friends got together on a Zoom call to share the wit and wisdom of their friend. He was described as an elegant dresser, gracious classmate and a generous friend, neighbor, father and husband. He was also known for his spontaneous wit, brilliant sense of humor, broad intellect, and eternal optimism—always believing that he would recover from Parkinson's.
In honor of Ray Mercado, the Class of 1975 is establishing a student scholarship at USD School of Law. "The scholarship is named in memory of Raymond Mercado, a beloved member of the "Great Class of 1975." The scholarship is for a Latinx USD law student who is in the top 99 percent of his/her/their class and who has financial need." Celebrating the humorous high-spirited fun, embodied by Ray Mercado, his friends add the following, "Applicants will receive extra points for certain qualities, including, but not limited to, love of family and friends, a genius for comedy coupled with a sense of irony, an ability to lampoon the absurd and treat others with courtesy and compassion, a love of language and repartee, the ability to converse with wit and charm, dress with style and flair, have an abiding appreciation and respect for their Latinx heritage, an indomitable, optimistic, and courageous spirit, and commit to honorary membership in the Class of 1975."
On Saturday, October 3, 2020, the Class of 1975 will come together (one way or the other) for their reunion to celebrate the 45th anniversary of their law school graduation. You can bet the classmates will continue to regale one another with stories of Ray Mercado; however, no one is likely to leave the virtual room completely untouched in the telling and retelling of tales involving law school antics, Pacific Beach parties and fond memories of lives well lived. By the time of their class reunion, '75 graduates will be delighted to learn the name of their very first Ray Mercado Scholarship recipient.
If you would like to support the Raymond Joaquin Mercado Memorial Law Scholarship Fund, please make your gift online or directly by contacting Debbie Rider, Director of Development for USD School of Law at (619) 260-5955/djrider@sandiego.edu.