USD School of Law Professor Dov Fox Interviewed on KGTV Channel 10 about the Legality of Requiring Vaccines
Professor Dov Fox Interviewed on KGTV Channel 10 about the Legality of Requiring Vaccines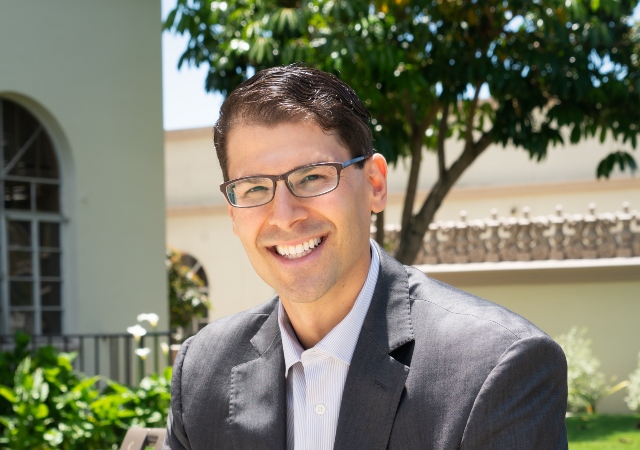 SAN DIEGO (August 13, 2020) – University of San Diego (USD) School of Law Professor and Director of the Center for Health Law Policy and Bioethics Dov Fox was interviewed by KGTV Channel 10 about the government requiring people to get vaccinated against COVID-19, once a vaccine is available.
"States can compel vaccinations in more or less intrusive ways," he said in an interview. "They can limit access to schools or services or jobs if people don't get vaccinated. They could force them to pay a fine or even lock them up in jail."
Fox also stated, "Courts have found that when medical necessity requires it, the public health outweighs the individual rights and liberties at stake."
Fox cited a legal precedent on the books from 1905. In a landmark U.S. Supreme Court case, Jacobson v. Massachusetts, the court ruled Massachusetts had the authority to fine people who refused vaccinations for smallpox. However, Fox further noted that the United States has not attempted to jail people who avoid getting recommended vaccinations.
Click here to see the full interview by Derek Staahl.
About Professor Dov Fox
Professor Dov Fox teaches and writes in the areas of health law and bioethics, the regulation of technology and criminal law. He is the director for the Center of Health Law Policy and Bioethics and the Herzog Endowed Scholar. Fox serves on the advisory boards of the Appellate Defenders, American Constitution Society, and Illumina Genomics. Fox also works on National Institutes of Health grants that focus on topics of genomic privacy, translational medicine, and biomedical research ethics.
About the University of San Diego School of Law
Each year, USD educates approximately 800 Juris Doctor and graduate law students from throughout the United States and around the world. The law school is best known for its offerings in the areas of business and corporate law, constitutional law, intellectual property, international and comparative law, public interest law and taxation.
USD School of Law is one of the 84 law schools elected to the Order of the Coif, a national honor society for law school graduates. The law school's faculty is a strong group of outstanding scholars and teachers with national and international reputations and currently ranks 36th nationally among U.S. law faculties in scholarly impact and 22nd nationally in past-year faculty downloads on the Social Sciences Research Network (SSRN). The school is accredited by the American Bar Association and is a member of the Association of American Law Schools. Founded in 1954, the law school is part of the University of San Diego, a private, independent, Roman Catholic university chartered in 1949.