USD School of Law Professor Horacio Spector Awarded with Prestigious International Fellowship by the European University Institute
Professor Horacio Spector Awarded with Prestigious International Fellowship by the European University Institute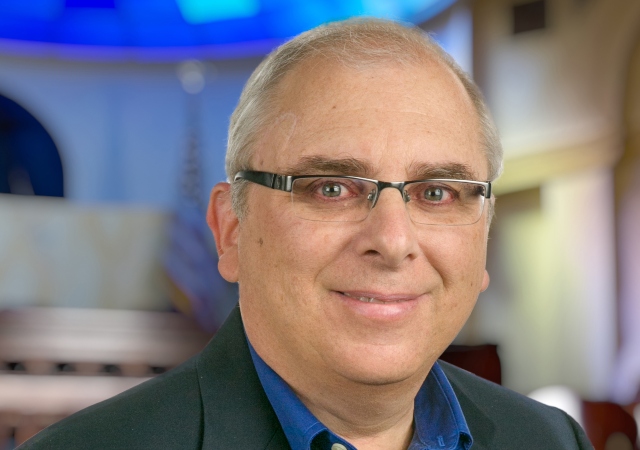 SAN DIEGO (August 13, 2020) – University of San Diego (USD) School of Law Professor of Law Horacio Spector was recently awarded the Fernand Braudel Senior Fellowship by the European University Institute (EUI). These fellowships provide an institutional framework for academics with an established international reputation to engage in research at the EUI in Florence, Italy.
Through this fellowship, Professor Spector will continue to research his theory of legal and moral justifications as positively valued permissions in conjunction with colleagues from the Department of Law at the EUI. His theory rationalizes the justification of wrongful actions under conditions of uncertainty, such as killings committed in self-defense. This account of legal justifications, which claims that law endorses a plurality of moral perspectives, could have significant ramifications on the areas of criminal law, constitutional law and the law of war.
Learn more about the Fernand Braudel Senior Fellowships here.
About Professor of Law Horacio Spector
Professor of Law Horacio Spector specializes in the study of Latin American Legal Institutions, Jurisprudence and Legal Theory, and International Law. He is the former provost of Universidad Torcuato Di Tella in Argentina and the founding dean of the Di Tella Law School, where he teaches law and economics and legal theory. He has been welcomed as visiting professor at the Paul M. Hebert Law Center of Louisiana State University, the Faculty of Law of the University of Toronto, the Hebrew University of Jerusalem and the Universidad de Alicante in Spain. A former John Simon Guggenheim fellow, Professor Spector also visited as Alexander von Humboldt fellow the University of Mannheim, Oxford University's Balliol College and the University of Heidelberg.
About the University of San Diego School of Law
Each year, USD educates approximately 800 Juris Doctor and graduate law students from throughout the United States and around the world. The law school is best known for its offerings in the areas of business and corporate law, constitutional law, intellectual property, international and comparative law, public interest law and taxation.
USD School of Law is one of the 84 law schools elected to the Order of the Coif, a national honor society for law school graduates. The law school's faculty is a strong group of outstanding scholars and teachers with national and international reputations and currently ranks 36th nationally among U.S. law faculties in scholarly impact and 22nd nationally in past-year faculty downloads on the Social Sciences Research Network (SSRN). The school is accredited by the American Bar Association and is a member of the Association of American Law Schools. Founded in 1954, the law school is part of the University of San Diego, a private, independent, Roman Catholic university chartered in 1949.