USD School of Law Professor Ralph Folsomís Yale Law Journal Article Cited in Booking.com Supreme Court Case
Professor Ralph Folsomís Yale Law Journal Article Cited in Booking.com Supreme Court Case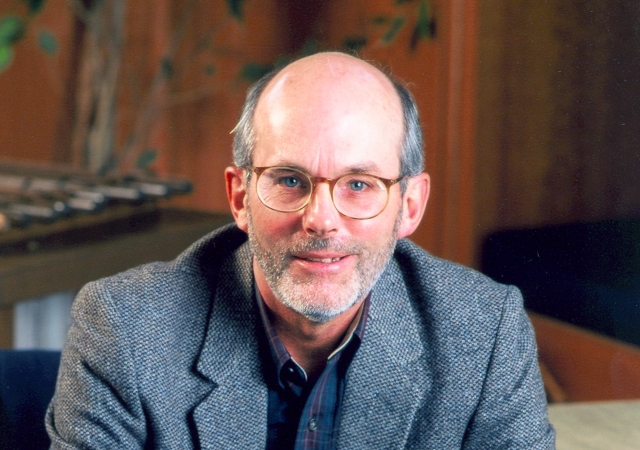 SAN DIEGO (Aug. 12, 2020) – University of San Diego (USD) School of Law Professor Ralph Folsom's article "Trademarked Generic Words" was cited by Justice Breyer in the recent Booking.com Supreme Court case. Originally printed in the Yale Law Journal and subsequently reproduced in The Trademark Reporter, the article was co-authored with Professor Larry L. Teply of Creighton University and has been frequently cited since published in 1980.
The Booking.com case, which was decided by the Supreme Court of the United States on June 30, ruled that generically named companies are ineligible for federal trademark registration. Because "booking" is a generic name used for online reservation services, the company was denied registration by the U.S. Patent and Trademark Office (PTO) and thus sought judicial review. Professor Folsom's article was cited in the dissenting opinion by Justice Breyer, stating that companies with generic names already receive distinct advantages because their business names are easy to remember and effortlessly convey their goods or services. If a company name is closely tied to an industry, Justice Breyer argues, it can give consumers the impression they are the most trustworthy and authoritative source of a particular good or service, instantly generating credibility in certain industries.
To read the full Booking.com Supreme Court opinion, please click here.
The Yale Law Journal edition that includes "Trademarked Generic Words" can be found here.
About Professor of Law Ralph Folsom
Professor Ralph Folsom joined the USD School of Law faculty in 1975 and specializes in International Law, Comparative Law, Antitrust Law, Commercial Transactions, European Union Law, International Law, and International Business Transactions. Prior to joining USD, he spent two years as attorney-in-residence with the U.S. Federal Trade Commission and two years as lecturer-in-law at the University of Warwick in England.
About the University of San Diego School of Law
Each year, USD educates approximately 800 Juris Doctor and graduate law students from throughout the United States and around the world. The law school is best known for its offerings in the areas of business and corporate law, constitutional law, intellectual property, international and comparative law, public interest law and taxation.
USD School of Law is one of the 84 law schools elected to the Order of the Coif, a national honor society for law school graduates. The law school's faculty is a strong group of outstanding scholars and teachers with national and international reputations and currently ranks 36th nationally among U.S. law faculties in scholarly impact and 22nd nationally in past-year faculty downloads on the Social Sciences Research Network (SSRN). The school is accredited by the American Bar Association and is a member of the Association of American Law Schools. Founded in 1954, the law school is part of the University of San Diego, a private, independent, Roman Catholic university chartered in 1949.