The Amazing Power of Virtual - A Force Multiplier for 2020 Tax Controversy Institute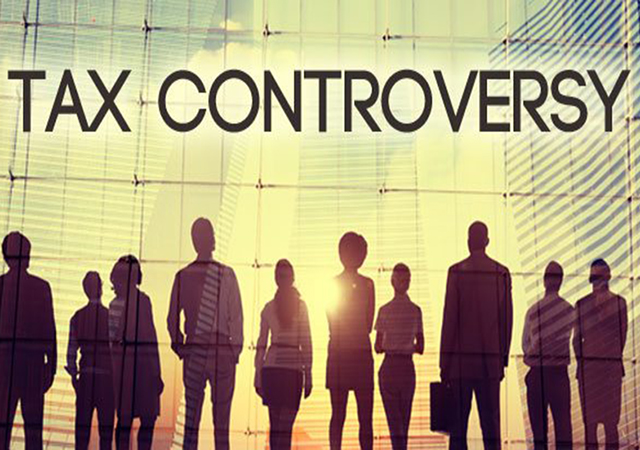 SAN DIEGO (July 29, 2020) – On Friday, July 17, 2020, Ronson Shamoun, '98 (BAA), '02 (JD), '03 (LLM), of RJS Law and Steven Toscher, '79 (JD), of Hochman, Salkin, Rettig, Toscher & Perez, joined forces with the IRS, and UCLA & NYU's Tax Controversy Institutes to present the 5th Annual Tax Controversy Institute at USD School of Law.
Together with Professors Miranda Perry Fleischer and Jordon Barry, co-directors of USD's Graduate Tax Programs—and five-time event sponsor, Torrey Pines Bank—Shamoun and Toscher organized an impressive array of experts in the field of tax controversy, including:
| | |
| --- | --- |
| • | The Honorable Emin Toro, United States Tax Court |
| • | Kathy Keneally, Former Assistant Attorney General, Tax Division, U.S. DOJ, Partner, Jones Day |
| • | Martin Schainbaum, Former Assistant Attorney General, Tax Division, Former IRS Regional Counsel Trial Attorney |
| • | Bryan Skarlatos, Partner, Kostelanetz & Fink |
| • | A. Lavar Taylor, Principal, A. Lavar Taylor LLP |
| • | Richard Carpenter '84 (JD), Adjunct Law Professor USD School of Law |
| | IRS Specialists |
| • | Damon Rowe, Executive Director, Fraud Enforcement Office, Small Business and Self-Employed Division, IRS |
| • | Darren John Guillot, Deputy Commissioner for Collection & Operations Support, SBSE Division IRS |
| • | De Lon Harris, Deputy Commissioner for Examination SBSE Operations Division, IRS |
| • | Don Fort, Chief IRS Criminal Investigation |
The cornerstone of this year's event revolved around the presentation of the Richard Carpenter Award for Excellence in Tax to esteemed practitioner and adjunct law professor at USD School of Law, Mr. M. Carr Ferguson. Ferguson shared wit and wisdom stemming from the six decades that he has been practicing law—alongside greats like Martin and Ruth Bader Ginsburg. Following the relevant and historical perspectives of Ferguson, the virtual audience of more than 925+ registered attendees, were fortunate to witness the behind the scenes expertise of Office of Professional Responsibility, IRS, Director, Sharyn Fisk. Fisk emphasized the ethical responsibilities of those practicing and enforcing the IRS code and laws for the United States of America.
This year's conference boasted a tight and efficient program anchored by well-respected professionals in the field. Participants commended USD School of Law for their organization and professionalism in mastering the program for the day as well as the elegance with which all members of the distinguished panels shared their information.
USD School of Law wishes to thank conference organizers, Shamoun, Toscher, and longtime event sponsor Torrey Pines Bank along with the bank's CEO, USD School of Business alumnus, John Maguire, '85 (BA).
For further information about the RJS LAW Tax Controversy Institute Scholarship and how you can help provide support for law students at USD, please contact, Director of Development, Debbie Rider at djrider@sandiego.edu.
About the University of San Diego School of Law
Each year, USD educates approximately 800 Juris Doctor and graduate law students from throughout the United States and around the world. The law school is best known for its offerings in the areas of business and corporate law, constitutional law, intellectual property, international and comparative law, public interest law and taxation.
USD School of Law is one of the 84 law schools elected to the Order of the Coif, a national honor society for law school graduates. The law school's faculty is a strong group of outstanding scholars and teachers with national and international reputations and currently ranks 36th nationally among U.S. law faculties in scholarly impact and 22nd nationally in past-year faculty downloads on the Social Sciences Research Network (SSRN). The school is accredited by the American Bar Association and is a member of the Association of American Law Schools. Founded in 1954, the law school is part of the University of San Diego, a private, independent, Roman Catholic university chartered in 1949.