USD School of Law Professor Mary Jo Wiggins Quoted in La Jolla Light Article About Historical Real Estate Discrimination Practices
Professor Mary Jo Wiggins Quoted in La Jolla Light Article About Historical Real Estate Discrimination Practices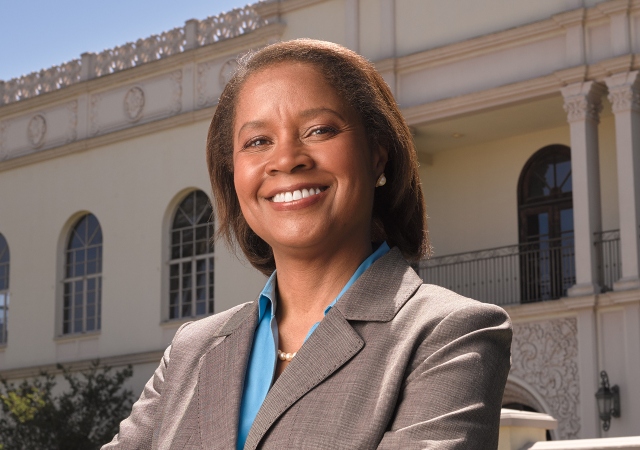 SAN DIEGO (July 29, 2020) – University of San Diego (USD) School of Law Professor of Law and Herzog Endowed Scholar Mary Jo Wiggins was quoted in the La Jolla Light article "A specter from our past: Longtime residents will always remember the stain left on the Jewel by an era of housing discrimination." The article discusses a history of covert discrimination practices organized by the La Jolla Real Estate Brokers' Association (REBA) until the mid-1960s, which was primarily levied against Jewish families looking to rent or purchase property in La Jolla.
According to the detailed history outlined in the article, La Jolla REBA members developed secretive industry practices to identify Jewish families and went by a "gentleman's agreement" to restrict "undesirables" from entering the real estate market. Although not exclusive to La Jolla, Professor Wiggins states, "such covenants were common throughout the United States." The promise of UCSD in the early 1960s, which at the time had the potential to draw Jewish professors to the area, compelled La Jolla REBA to make a shift, transforming the real estate market and thus making the community more inclusive.
Click here to read the complete La Jolla Light article by Will Carless.
About Professor of Law and Herzog Endowed Scholar Mary Jo Wiggins
Professor Mary Jo Wiggins writes and teaches in the areas of remedies, property, bankruptcy, debtor-creditor law and legal theory. She was recognized as the University Professor 2016-2017, the Herzog Endowed Scholar 1997-1998, the Class of 1975 Endowed Professor 2009-2010, and she has been awarded the Thorsnes Prize for Excellence in Teaching in 2020.
About the University of San Diego School of Law
Each year, USD educates approximately 800 Juris Doctor and graduate law students from throughout the United States and around the world. The law school is best known for its offerings in the areas of business and corporate law, constitutional law, intellectual property, international and comparative law, public interest law and taxation.
USD School of Law is one of the 84 law schools elected to the Order of the Coif, a national honor society for law school graduates. The law school's faculty is a strong group of outstanding scholars and teachers with national and international reputations and currently ranks 36th nationally among U.S. law faculties in scholarly impact and 22nd nationally in past-year faculty downloads on the Social Sciences Research Network (SSRN). The school is accredited by the American Bar Association and is a member of the Association of American Law Schools. Founded in 1954, the law school is part of the University of San Diego, a private, independent, Roman Catholic university chartered in 1949.