CPIL's Executive Director, Professor Robert Fellmeth Quoted in Los Angeles Daily Journal on Lowering Bar Exam Score Retroactively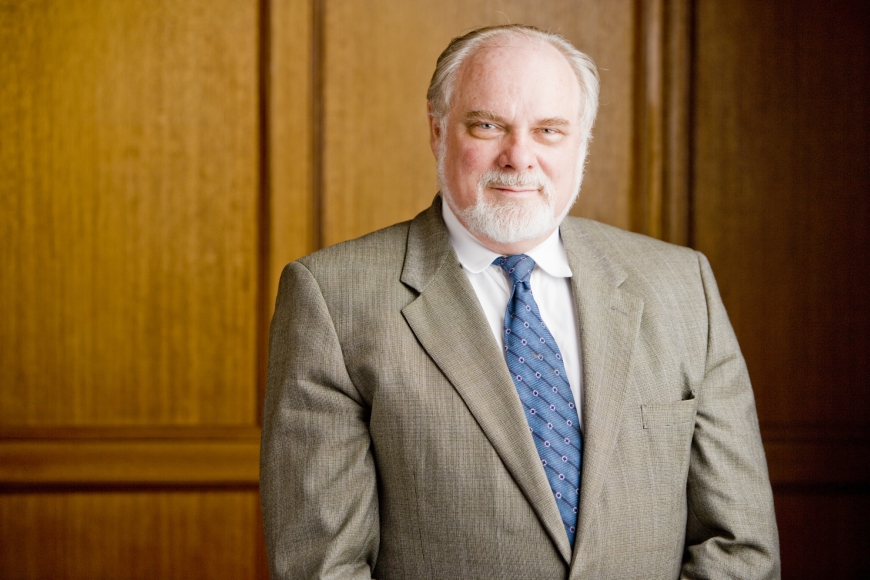 SAN DIEGO (July 29, 2020) – University of San Diego (USD) School of Law's Center for Public Interest Law (CPIL), Executive Director, Professor Robert Fellmeth was quoted in a Los Angeles Daily Journal article on lowering the bar exam cut score retroactively.
According to the article, 19 law school deans sent a letter to the Court asking for it to allow the graduates who failed to get a passing score on the February exam, but who would now meet the new lower score threshold, be allowed admission to the bar.
Robert Fellmeth, professor at USD School of Law and Executive Director of CPIL, who has advocated for the cut score to be lowered for years, does not see a constitutional argument for legal action.
"I think retroactive application, at least for the recent examination, has much merit; Fellmeth wrote in an email to the Daily Journal. "But I do not see a legal challenge angle. This is not a 'suspect class' for equal protection arguments; maybe a few more minorities but only a question there of degree. And as much as I disagree with the unjustified barrier to entry, and always have, I do not see it as a constitutional issue."
Read the full article by Henrik Nilsson in the Los Angeles Daily Journal here.
[Subscription required]
About Center for Public Interest Law
Founded in 1980, the University of San Diego School of Law's Center for Public Interest Law (CPIL) serves as an academic center of research and advocacy in regulatory and public interest law. CPIL focuses its efforts on the study of an extremely powerful, yet often overlooked, level of government: state regulatory agencies. Under the supervision of experienced public interest attorneys and advocates, CPIL law student interns study California agencies that regulate business, professions, and trades.
CPIL publishes the California Regulatory Law Reporter, a unique legal journal that covers the activities and decisions of over 12 major California regulatory agencies.
In addition to its academic program, CPIL has an advocacy component. Center faculty, professional staff, and interns represent the interests of the unorganized and underrepresented in California's legislature, courts, and regulatory agencies. CPIL attempts to make the regulatory functions of California government more efficient and visible by serving as a public monitor of state regulatory activity. The Center has been particularly active in reforming the state's professional discipline systems for attorneys and physicians, and in advocating public interest reforms to the state's open meetings and public records statutes.
About the University of San Diego School of Law
Each year, USD educates approximately 800 Juris Doctor and graduate law students from throughout the United States and around the world. The law school is best known for its offerings in the areas of business and corporate law, constitutional law, intellectual property, international and comparative law, public interest law and taxation.
USD School of Law is one of the 84 law schools elected to the Order of the Coif, a national honor society for law school graduates. The law school's faculty is a strong group of outstanding scholars and teachers with national and international reputations and currently ranks 36th nationally among U.S. law faculties in scholarly impact and 22nd nationally in past-year faculty downloads on the Social Sciences Research Network (SSRN). The school is accredited by the American Bar Association and is a member of the Association of American Law Schools. Founded in 1954, the law school is part of the University of San Diego, a private, independent, Roman Catholic university chartered in 1949.