Assistant Director of Alumni Advising Emily Hirsekorn Shares Job Search Advice in ABA's Before the Bar Blog
Who Will Find a Quality Job This Year? Advice for Law Grads and 3Ls: Productivity, Resilience, and Self-Awareness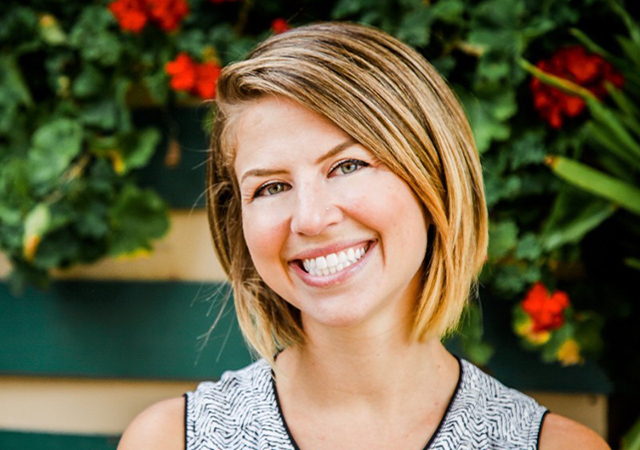 SAN DIEGO (July 21, 2020) – University of San Diego (USD) School of Law Assistant Director of Alumni Advising and Employment Reporting Emily Hirsekorn, shares job search advice in the ABA's Before the Bar blog. Hirsekorn recently signed on with the ABA as a regular contributor to their publications for recent grads and law students.
"I took a different approach here, sharing my personal journey to finding work during the last recession to empower this year's grads and third-years in their own post-bar search," said Hirsekorn.
"3Ls and recent grads, I feel your pain. I started law school in 2007, when the economy was strong, only to graduate during the Great Recession. Despite all of my hard work in law school, my post-bar job search resulted in no relevant postings and countless rejection letters," Hirsekorn stated. "With ongoing productivity, resilience, and self-awareness, however, I secured my dream job nine months after graduating. Just as those efforts paid off for me a decade ago, I believe they will for the class of 2020 too."
Hirsekorn highlights the key elements of landing a job:
Productivity: Network, Volunteer, and Keep Your Day Job
Resilience: Be Determined, Prioritize Self-Care, and Maintain Relationships
Self-Awareness: Find a Healthy Balance between "Too Open" and "Too Picky"
"As a talented career advisor in the Office of Career and Professional Development, Emily provides outstanding, individualized advice and coaching to recent USD Law graduates and current students navigating the job search process at this challenging time," noted Assistant Dean Molly Wescott.
Read the complete blog and connect with the Office of Career and Professional Development for comprehensive career services.
About the University of San Diego School of Law
Each year, USD educates approximately 800 Juris Doctor and graduate law students from throughout the United States and around the world. The law school is best known for its offerings in the areas of business and corporate law, constitutional law, intellectual property, international and comparative law, public interest law and taxation.
USD School of Law is one of the 84 law schools elected to the Order of the Coif, a national honor society for law school graduates. The law school's faculty is a strong group of outstanding scholars and teachers with national and international reputations and currently ranks 36th nationally among U.S. law faculties in scholarly impact and 22nd nationally in past-year faculty downloads on the Social Sciences Research Network (SSRN). The school is accredited by the American Bar Association and is a member of the Association of American Law Schools. Founded in 1954, the law school is part of the University of San Diego, a private, independent, Roman Catholic university chartered in 1949.