USD School of Law Alumna Rosa Cheuk Kim '08 (JD) Appointed Vice President, Legal at Cibus
Rosa Cheuk Kim '08 (JD) Appointed Vice President, Legal at Cibus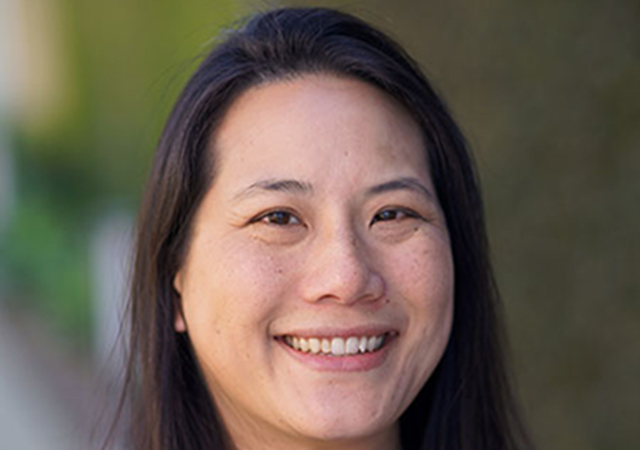 SAN DIEGO (July 14, 2020) – Cibus, a pioneer of precision gene editing in agriculture, announced the appointment of former Internal Counsel, University of San Diego (USD) School of Law alumna Rosa Cheuk Kim, to Vice President, Legal. In her elevated role, Cheuk Kim will oversee all legal activities at Cibus, including intellectual property, contracts, and litigation.
"In working with internal and external counsel, Rosa has been a key driver in growing Cibus' IP portfolio for nearly a decade," said Greg Gocal, Ph.D., CSO and EVP of Cibus. "Over many years, she has thoughtfully managed our IP strategy, from overseeing our internal discovery disclosure process to protecting those discoveries as patents and trade secrets covering key areas that include what to edit, how to edit, cell culture and automation. We appreciate her commitment to Cibus and her attention to detail. I look forward to seeing the continued, impressive impact she will have in her new position."
Cheuk Kim has played a critical role in positioning Cibus as a leading company in gene editing for agricultural crops and microorganisms used in fermentation. Prior to her role as Vice President, Legal, Cheuk Kim served as Cibus' Patent Counsel for nearly 10 years, playing a key role in developing and extending Cibus' extensive IP portfolio. Before her time at Cibus, Cheuk Kim served as a patent attorney at Foley & Lardner LLP. Prior to entering the legal profession, for nearly eight years Cheuk Kim gained invaluable experience in molecular biology research in Dr. Joseph Ecker's Lab at the Salk Institute and previously at the University of Pennsylvania. Cheuk Kim received her J.D. from the University of San Diego School of Law. Cheuk Kim earned both a Master of Science in biotechnology and a Bachelor of Arts in biology from the University of Pennsylvania.
"Throughout almost a decade at Cibus, it has been incredibly rewarding to support the company's mission of innovating agriculture toward a more sustainable future," said Cheuk Kim. "Cibus' pipeline of plant traits – contained within our IP portfolio – has the potential to make agriculture a more environmentally- and economically-viable practice. I appreciate the opportunity to continue supporting this bold global vision as we continue expanding into the field and the market."
About the University of San Diego School of Law
Each year, USD educates approximately 800 Juris Doctor and graduate law students from throughout the United States and around the world. The law school is best known for its offerings in the areas of business and corporate law, constitutional law, intellectual property, international and comparative law, public interest law and taxation.
USD School of Law is one of the 84 law schools elected to the Order of the Coif, a national honor society for law school graduates. The law school's faculty is a strong group of outstanding scholars and teachers with national and international reputations and currently ranks 36th nationally among U.S. law faculties in scholarly impact and 22nd nationally in past-year faculty downloads on the Social Sciences Research Network (SSRN). The school is accredited by the American Bar Association and is a member of the Association of American Law Schools. Founded in 1954, the law school is part of the University of San Diego, a private, independent, Roman Catholic university chartered in 1949.