USD Herzog Endowed Scholar and Professor of Law Mila Sohoni Referenced in Chicago Daily Law Bulletin About Universal Injunctions
Professor of Law Mila Sohoni Referenced in Chicago Daily Law Bulletin About the History of Universal Injunctions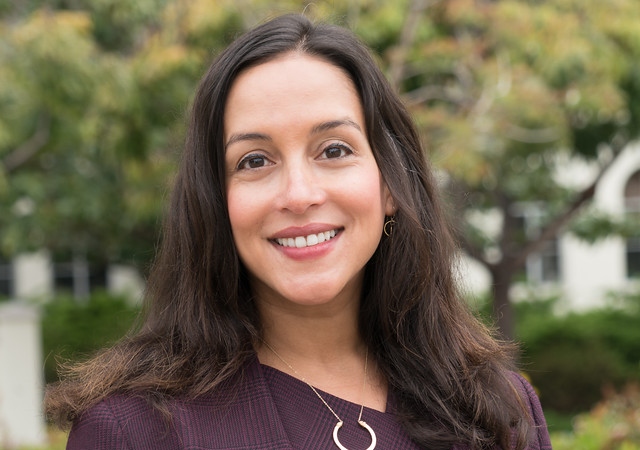 SAN DIEGO (July 10, 2020) – University of San Diego (USD) School of Law 2019-2020 Herzog Endowed Scholar and Professor of Law Mila Sohoni was recently referenced in the Chicago Daily Law Bulletin article "Professors uncover 'lost history' of nationwide decrees." The piece focuses on the use of universal injunctions issued historically to protect third parties from potentially unlawful conduct by the government in reference to the legality of recent use by the United States judicial system.
The article references Professor Sohoni's recent work in the Harvard Law Review, "The Lost History of the 'Universal' Injunction," which examines equitable remedies during the last century, including her ability to authenticate that equitable relief was extended to third-parties throughout that time period.
Click here to read the complete article from the Chicago Daily Law Bulletin by Steven P. Garmisa of Hoey & Farina.
About Professor Mila Sohoni
2019-2020 Herzog Endowed Scholar and Professor of Law Mila Sohoni teaches and writes in the areas of civil procedure, administrative law, federal courts, legislation and health law. She has received multiple honors for past scholarship, and in 2018, was awarded the Thorsnes Prize for Excellence in Teaching, which is given by student vote.
About the University of San Diego School of Law
Each year, USD educates approximately 800 Juris Doctor and graduate law students from throughout the United States and around the world. The law school is best known for its offerings in the areas of business and corporate law, constitutional law, intellectual property, international and comparative law, public interest law and taxation.
USD School of Law is one of the 84 law schools elected to the Order of the Coif, a national honor society for law school graduates. The law school's faculty is a strong group of outstanding scholars and teachers with national and international reputations and currently ranks 36th nationally among U.S. law faculties in scholarly impact and 22nd nationally in past-year faculty downloads on the Social Sciences Research Network (SSRN). The school is accredited by the American Bar Association and is a member of the Association of American Law Schools. Founded in 1954, the law school is part of the University of San Diego, a private, independent, Roman Catholic university chartered in 1949.