USD School of Law/RJS Law—Tax Controversy Institute—Bringing Tax Expertise to a New Virtual Community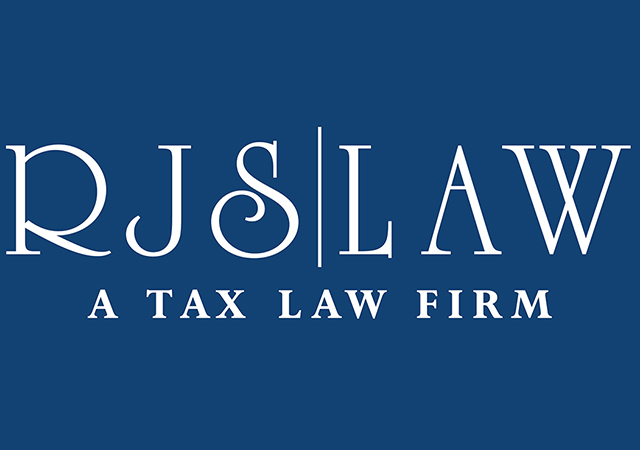 SAN DIEGO (July 7, 2020) – Rising to the Challenge of the Virtual World—RJS Law joins together with USD School of Law, the law school's Tax Program Directors—Professors Miranda Fleischer and Jordan Barry, alumni Ronson Shamoun, '98 (BAA), '02 (JD), '03 (LLM), Steven Toscher, '79 (JD), Principal, Hochman, Salkin, Toscher, & Perez P.C., and Richard Carpenter, '84 (JD), to present the 5th Annual USD/RJS LAW Tax Controversy­ Institute on July 17, 2020. At no charge, Toscher and Shamoun are fielding impressive panels of tax experts and IRS agents to educate and inform their legal colleagues about the most pressing issues facing the tax community. In the face of COVID-19, tax controversy continues to be a critical consideration for practitioners, tax preparers, and tax analysts and experts alike. With the longtime support of fellow alumnus of USD School of Business, John Maguire, '85 (BA), and Torrey Pines Bank, the fifth year of TCI promises to make the careful consideration of complex tax controversy issues accessible to every practitioner. This year's topics focus on What Every Practitioner Needs to Know in Handling a Tax Controversy in the COVID-19 Environment and IRS New Emphasis on Fraud Enforcement and Criminal Investigations.
In addition to presenting the Richard Carpenter Award to M. Carr Ferguson, Former Special Assistant to the Attorney General, Tax Division of U.S. Department of Justice and Visiting Professor of Law, USD School of Law, the Tax Controversy Institute is also responsible for funding LLM Tax Scholarships at USD. The generous support of event underwriters, sponsors, attendees, and organizers is making it possible for students to succeed in their legal studies while also preparing to be practice-ready tax professionals.
USD School of Law is grateful for the support of RJS LAW—A Tax Law Firm, Hochman, Salkin, Toscher, & Perez P.C., Richard Carpenter Law Firm, and Torrey Pines Bank for their ongoing and dedicated support.
About the University of San Diego School of Law
Each year, USD educates approximately 800 Juris Doctor and graduate law students from throughout the United States and around the world. The law school is best known for its offerings in the areas of business and corporate law, constitutional law, intellectual property, international and comparative law, public interest law and taxation.
USD School of Law is one of the 84 law schools elected to the Order of the Coif, a national honor society for law school graduates. The law school's faculty is a strong group of outstanding scholars and teachers with national and international reputations and currently ranks 36th nationally among U.S. law faculties in scholarly impact and 22nd nationally in past-year faculty downloads on the Social Sciences Research Network (SSRN). The school is accredited by the American Bar Association and is a member of the Association of American Law Schools. Founded in 1954, the law school is part of the University of San Diego, a private, independent, Roman Catholic university chartered in 1949.