USD School of Law Alumnus Jay Jurata '00 (JD) Publishes Article on SEP Issues in Antitrust and IP Law in San Diego Law Review
Jay Jurata '00 (JD) Publishes Article on SEP Issues in Antitrust and IP Law in San Diego Law Review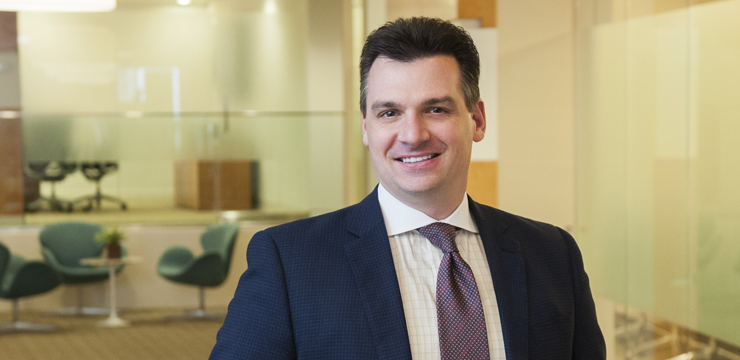 SAN DIEGO (June 19, 2020) – University of San Diego (USD) School of Law alumnus Jay Jurata, '00 (JD), Orrick partner and head of the firm's global Antitrust and Competition law practice, and managing associate Emily Luken have written an article entitled "Glory Days: Do the Anticompetitive Effects of Standards-Essential Patent Pools Outweigh Their Procompetitive Benefits?" — a scholarly exploration of one of the hottest issues at the forefront of antitrust and IP. The article, which will be published in Volume 58:2 of the San Diego Law Review offers an unprecedented examination of issues related to the licensing of standards-essential patents (SEPs) subject to a commitment to license on fair, reasonable, and nondiscriminatory (FRAND) terms.
Jurata graduated from USD School of Law, summa cum laude and Order of the Coif, served as Editor-in-Chief, of the San Diego Law Review, Volume 37 (2000), is a former member of the USD Law Alumni Association Board of Directors, and is married to fellow alumna Rebekah (Goshorn) Jurata, '07 (JD).
In the article, Jurata and Luken analyze how today's SEP assertion environment calls into question some of the assumptions underlying the procompetitive nature of patents' pools. As a result, the potential for anticompetitive harm associated with SEP pools is greater than previously realized. That environment, the article notes, has evolved substantially since the Department of Justice (DOJ) issued a series of business review letters in two decades ago — the glory days that laid the foundation for competition law treatment of SEP pools.
Now, due to creativity and increasingly aggressive behavior by some SEP owners and licensing agents acting on their behalf, it has become apparent that SEP pools present real anti-competitive risks that have not been fully appreciated or examined in-depth. The article tells that story and fills in the gaps to account for changes and developments that were not considered at the time the DOJ issued the business review letters.
The article also provides recommendations for courts, competition law enforcement authorities, and patent pools to address these significant anticompetitive risks.
About the University of San Diego School of Law
Each year, USD educates approximately 800 Juris Doctor and graduate law students from throughout the United States and around the world. The law school is best known for its offerings in the areas of business and corporate law, constitutional law, intellectual property, international and comparative law, public interest law and taxation.
USD School of Law is one of the 84 law schools elected to the Order of the Coif, a national honor society for law school graduates. The law school's faculty is a strong group of outstanding scholars and teachers with national and international reputations and currently ranks 36th nationally among U.S. law faculties in scholarly impact and 22nd nationally in past-year faculty downloads on the Social Sciences Research Network (SSRN). The school is accredited by the American Bar Association and is a member of the Association of American Law Schools. Founded in 1954, the law school is part of the University of San Diego, a private, independent, Roman Catholic university chartered in 1949.