USD School of Law Alumnus Warren Den '02 (JD) Selected to Moderate SDCBA Diversity Fellowship Program Panel
Law Students & New Lawyers: Being Present, Visible, and Successful from Day One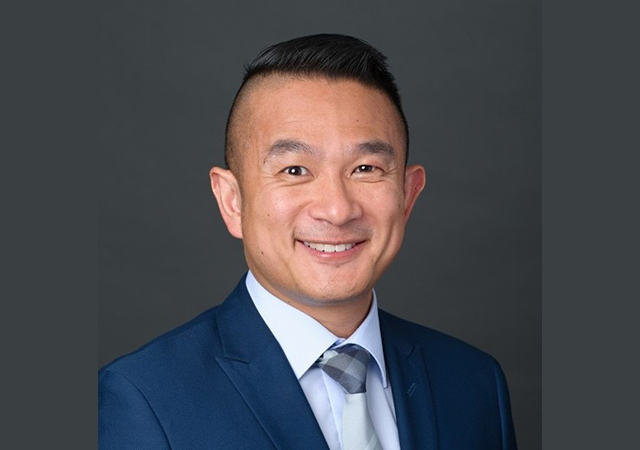 SAN DIEGO (June 16, 2020) – University of San Diego (USD) School of Law alumnus Warren Den '02, (JD), will be moderating a panel discussion on Being Present, Visible, and Successful from Day One: Navigating Your Way to Success as part of the San Diego County Bar Association (SDCBA) and the Association of Corporate Counsel-San Diego Chapter's (ACC) Diversity Fellowship Program.
SDCBA and ACC created the San Diego Diversity Fellowship Program in response to the low number of diverse attorneys practicing law in San Diego County law firms and corporate legal departments. The program is modeled after similar initiatives in Sacramento, Puget Sound/Seattle, Cleveland, St. Louis, Columbus, Atlanta, and the Bay Area with the following objectives:
To increase the number of diverse attorneys practicing in San Diego County law firms and corporate legal departments by providing first-year law students with an opportunity to develop their skills and make professional contacts through fellowship opportunities at law firms and corporate legal departments
To assist San Diego County law firms and corporate legal departments in their efforts to recruit competent diverse attorneys by introducing them to qualified, diverse law students who may not have been identified by the firm or legal department through traditional summer programs. In addition, employment of these students provides a diversity of ideas that enhance the quality of legal services that participating employers may provide their clients.
Den is an attorney at the Office of the Primary Public Defender and was elected to the SDCBA Board of Directors in 2020. He sits on both the Program & Education and Technology Committees. Den is a past president of the Pan Asian Lawyers of San Diego and now serves on the Board of the California Asian Pacific American Bar Association. He is also a co-chair of the Public Sector Network of the National Asian Pacific American Bar Association. He received the 2018 Pan Asian Lawyers of San Diego President's Award and 2015 County of San Diego Continuous Service Award.
When asked what most inspires him, Den shares, "I am inspired by those who have come before us; the hardships they endured, the battles they have won, and the paths that they have blazed. I am constantly amazed by how much they have overcome and that change, no matter how unlikely, is always possible. I am likewise inspired by the young; knowing that they are indeed the future, that they may one day look to our example and be similarly driven. I hope to play as big a part as possible in ensuring a better world for our posterity."
The panel includes Klinedinst PC's Nadia Bermudez and Kim Carter, and San Diego County Superior Court Judge Tililsha Martin. The event is designed to help young attorneys find their footing in the early stages of their careers. Leaders in the legal community will discuss tips for success in navigating career paths while building professional reputations in the community.
Sponsors
This event is open to the public and is tailored for new lawyers and law students. Read more and register online.